Cucumber… not as Cool as Banana.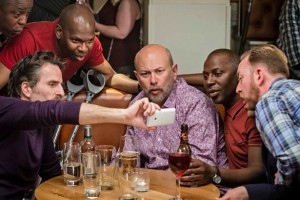 By Jonathan Dahl
Cast your minds back to nearly two decades and Channel 4, screened its first ever full on queer drama series. Set in the heart of Manchester 'Queer as Folk' penned by Russell T Davies, had it all. It was fresh, ballsy, and full of arse.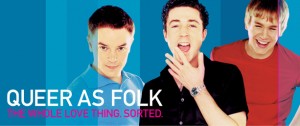 Each week left us all drooling over 'Stewart Alan Jones' aka Aidan Gillen and a very young Charlie Hunnam as "virgin twink" Nathan.
The "would they – won't they" get it on scenario had us all gripped until they both did, most memorably, climax.
The show was a global success even being bought in the States and commissioned for five series.
Fast forward to now, and the former Doctor Who writer has written two brand new gay series 'Cucumber' and 'Banana' both set in modern day Manchester about the lives of the gay community.
The thing is I'm not sure it lives up to its predecessor.
There was something unique about Russell's first offering back in the day, and although there are moments in Cucumber, I feel somewhat betrayed.
Again, to me, the majority of the characters are just stereotypicalizing us.
Also the character of middle-aged 'dimwit' Henry and his long suffering boyfriend of nine years (that he splits from) seem somewhat unbelievable. Let's put it this way – I don't think I would last nine days without my leg over never mind nine years without a bit of slap and tickle.
I feel the show is more farce than arse and feel cheated after waiting so long for some fresh meat to come along. There is cuteness, there is sexy but that is somewhat tainted by the 'fabulous loft' apartment where these penniless sexy kids live.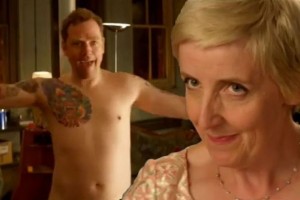 There is one advantage of the program which is the superb acting from Julie Hesmondhalgh formerly Coronation Street's Hayley who became a Cropper. She's the one that brings understanding and sense to these lunatics who can't seem to cope with their gayness.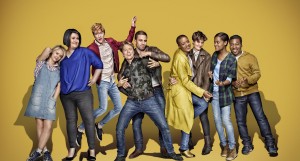 Sister show 'Banana' on the other hand is much better than I had imagined. Intentionally aimed at a younger population – I actually appreciate it on a much higher scale even though I had initial doubts to begin with.
Each week is a different story focusing on new characters, not just the same old same old shenanigans of wondering if Henry the 40 plus year old virgin will actually have his cherry popped.
Davies has already confirmed there will be no more of either show once they have finished their run – though if I honestly had to choose between the two, then although Banana has focused on more lesbian stories, they have actually kept me much more entertained than I would ever have believed.