Bent USA – Billy Winn's Double Trouble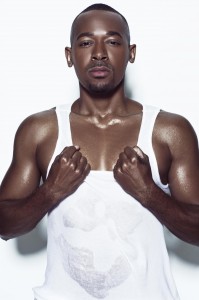 By Mark Dawson
Billy Winn presents a unique sound all his own in his latest record, a double release from Kaleidosphere Records featuring the singles "Cruel Intentions" and "He Won't Do". He dubs the sound Urban Electro: a mix of pop, heavy dance, R&B and a sampling of electronica.
The record begins with "Cruel Intentions" a song Winn calls his personal favourite. With its heavy electronic influences, its groove speaks to today's young listeners, as does its storyline. "The song is not about having cruel intentions," Winn clarifies. "It's more about how situations can sometimes lead down that road. Personally, I don't have cruel intentions toward anyone but I'm sure I have been someone else's villain just as unbeknownst to them, someone has been mine."
"He Won't Do", a slick, cocky track about ex-lovers not quite finished with one another (even though one is in a new relationship) weaves a similar tale. Winn says the lovers in the song don't mean to cause harm. Human nature has taken over; their emotions have kicked in. The lovers are confused about who they are and what their relationship is supposed to be.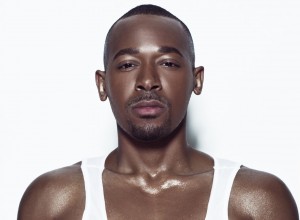 "They're the kind of topics Prince explored in his songs," says the singer from his home in Washington DC. He counts the iconic artist as an influence. "I wanted to play around with what love is because I think people tend to throw the idea of it around casually. Too often, we mistakenly call something love that really isn't."
The situations Winn explores in his songs are definitely not love. Actually, he makes a point to never say the word. Even the first line in "Future X Boyfriend", his debut single that hit the top 20 on the Billboard charts last summer, is 'You know as well as I do this ain't about L.O.V.E.' with each letter spelled out.
"When I decided to make a dance record, I didn't want to simply do party songs," says Winn. "I wanted to tell stories with substance. I write about things I have experienced or that my friends have experienced: things I think fans can relate to."
Winn started writing songs when he was twelve. He began composing catchy pop and R&B melodies with big choruses. When he recorded them, however, he felt something was missing. His producer Raynier Hodnett encouraged him to step outside his box and experiment with other sounds, particularly electronic and dance music. It clicked right away.
"I realized what was missing in my music was energy and freedom," explains Winn. He says dance has enabled him to realize who he is and who he'd like to become. "It's allowed me to feel comfortable with myself and to share with others and inspire them to be them."
As a boy, Winn was often bullied because of his voice. Kids would say he spoke like a girl and acted gay. At the time, he had no real idea what they meant but he associated 'gay' with something wrong. He tried to speak in a lower register and he was careful not to use effeminate words that might trigger ridicule. Unfortunately, the teasing didn't stop. Luckily, he was able to lean on a large family who appreciated their imaginatively artsy kid—and did not try to stifle his creativity. In fact, they persuaded him to stand out: something he works hard to do today.
"There are so many artists out there who look alike, sound alike, and make the same kind of music," he says. "I don't want look or sound like anybody else. I don't want to be the next anyone. I want to be the first Billy Winn."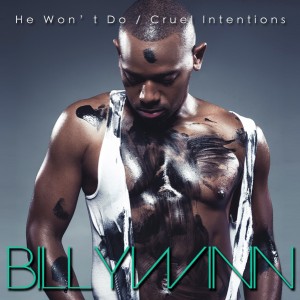 He's also more than his music. "I'm a science and history geek. I can spend all day watching the History Channel. I love learning about outer space, dinosaurs, and ancient cultures like the Greeks and the Egyptians. If I'm not watching a science documentary, then I'm watching cartoons."
In his music, he tries to showcase all the things that make him unique. "Hopefully, people appreciate it," he says. "If they don't, that's on them. I ain't changing."
Billy Winn's "Cruel Intentions/He Won't Do" double single is available on iTunes now from Ferocious Music/Kaleidosphere Records.