What a meal – Cucumber, Banana & Tofu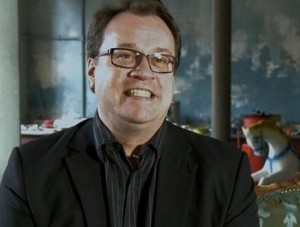 Sixteen years after Queer As Folk exploded on to the screen, award-winning writer Russell T Davies is back with Cucumber, Banana and Tofu: three new interlinked shows for Channel 4, E4 and online. Cucumber and Banana are two original drama series exploring the passions and pitfalls of 21st century gay life, while Tofu is an online documentary series that explores all facets of contemporary sex culture.
Channel 4's Cucumber follows 46 year old Henry, played by Vincent Franklin (The Thick of It, Twenty Twelve) and his long-suffering boyfriend Lance, played by Cyril Nri (The Bill). Life for Henry and Lance is comfortable and settled. But after the most disastrous date night in history – involving a death, a threesome, two police cars and Boney M – Henry's old life shatters, and his new life begins.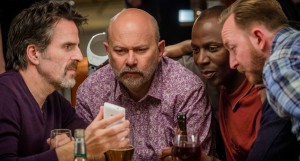 While Lance gets to know the mysterious Daniel (James Murray), Henry soon finds himself house-sharing with unexpected companions. The beautiful Freddie (Freddie Fox) and 19 year old Dean (Fisayo Akinade) have only been passing strangers, until now. But when they find themselves under the same roof they need to work out; are they friends or enemies?
And then there's Henry's sister, Cleo (Julie Hesmondhalgh) – busy, professional, and a little chaotic. But coping with her three kids is easy compared to helping her brother…
The cast for the eight-part series also includes Con O'Neill, Rufus Hound, Ardal O'Hanlon, Adjoa Andoh, Anjli Mohindra, Ceallach Spellman and Phaldut Sharma.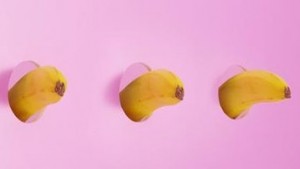 On E4, Banana is a series of eight witty, heartfelt and unique stand-alone stories covering different aspects of LGBT life. This series, which features exciting and emerging talent from the fields of acting, writing and directing, offers an intriguing and often unexpected peek into the individual lives, loves and losses of a range of diverse characters.
Young lesbian, Scotty (Letitia Wright) pursues an unrequited love; Dean (Fisayo Akinade) has mysterious family secrets and a sexually charged liaison with an enigmatic Geordie Man (Andrew Hayden-Smith; Sian (Georgia Henshaw) struggles to choose between lover Violet (Hannah John-Kamen) and her over-protective mum Vanessa (Lynn Hunter); and Helen (Bethany Black) is besieged by unwanted attention from an ex.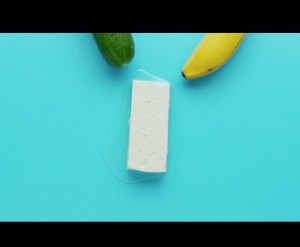 Tofu, meanwhile, extends the experience online. Made by prolific YouTuber, Benjamin Cook, this light-hearted documentary series explores modern sex in all its varied manifestations. Featuring a diverse range of candid chats with members of the public as well the stars of Cucumber and Banana, Tofu highlights the very real issues that are referenced in the fictional shows.
With the same ferocious wit, startling honesty and heartfelt warmth that made Queer As Folk a landmark series, Cucumber, Banana and Tofu will explore the heartbreak and joy of modern sex lives in all their many guises.
Cucumber – Starts Thursday 22nd January at 9pm, Channel 4
Banana – Starts Thursday 22nd January at 10pm, E4
Tofu available on 4OD (On Demand)
All images copyright Channel 4