Grindr Makes a Difference in 2014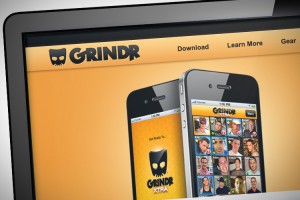 From Fundraising for LGBT Organizations to Increasing Awareness of Health Issues, 250,000+ Grindr Users Worldwide Took Action
Now entering its fourth year, Grindr for Equality has succeeded in generating incredible results by mobilizing Grindr users across the globe to bring LGBT equality issues to the forefront. In 2014, Grindr for Equality participated in 19 initiatives by leveraging the Grindr's substantial reach to geo-target and distribute in-app messages to users, encouraging them to participate in initiatives relevant to the LGBT community. Grindr for Equality delivered significant, tangible results with more than 250,000 users tapping on in-app messages to sign petitions, donate money and participate in other specific calls to action last year.
"Gay men abroad dealt with a lot of anti-gay legislation and violence in 2014, and we wanted to make it known that their plight is our fight too," said Joel Simkhai, Founder and CEO of Grindr. "A lot of our initiatives last year focused on helping LGBT individuals escape from homophobic perils that exist within their countries, including places like Iran, Saudi Arabia, Syria and Afghanistan. We wanted to let them know that they're not alone, and give them the information and support they need to get out if they wanted."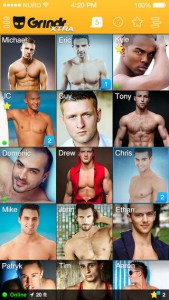 As part of the "Get Out Safely" campaign, Grindr for Equality worked with the Organization for Refuge, Asylum & Migration (ORAM) International, and the leading advocate for refugees escaping oppression due to sexual orientation or gender identity. When Grindr for Equality made its users aware of the campaign, the organization saw a huge increase in donations, which went to help build runaway safe houses for the LGBT community worldwide. Along with the donations, Grindr for Equality also directed users to ORAM's website which has a step-by-step guide, providing information to consider if the user wanted to leave their country to escape persecution. When Grindr for Equality distributed the message in countries like Egypt, Russia and Uganda, more than 7,000 users clicked on the link to seek help.
In addition to fundraising and creating awareness overseas, Grindr for Equality also focused on STD prevention and education. In a first-of-its-kind summit, Grindr – along with six other gay dating sites and apps – joined forces with public health leaders to discuss steps to promote HIV/STD testing and reduce the stigma associated with HIV infection. During the meeting, Grindr reaffirmed its commitment to promote HIV/STD testing and continue to collaborate with public health leaders to disseminate updated information to users.
Other initiatives included calling Indiana representatives regarding the marriage equality legislation appeal; protesting Uganda's President and his homophobic initiatives; increasing awareness for World AIDS Day in conjunction with the Centre for Disease Control; and fundraising for the National Gay and Lesbian Task Force. To continue to support and drive momentum for LGBT rights, Grindr for Equality is searching for on-the-ground activists around the world to send regular updates on gay rights in their area. In fact, Grindr for Equality has several campaigns scheduled for early 2015 in regards to health.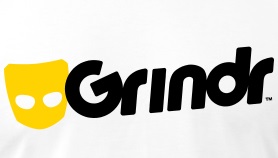 "Grindr for Equality is continuing our efforts to get the information out there and our users never cease to amaze me," continued Simkhai. "They donate, they sign petitions, they get tested and support the community – in short, they make a difference. With their help, we will continue to make progress on important gay issues and bring change all over the globe."
Grindr for Equality is requesting ongoing submissions and information pertaining to the GLBT community where users live. Individuals and like-minded groups are encouraged to send an email with basic contact information and a brief description of how the issue relates to the GLBT community and how Grindr for Equality could provide assistance.
Submissions can be sent via email to equality@grindr.com.