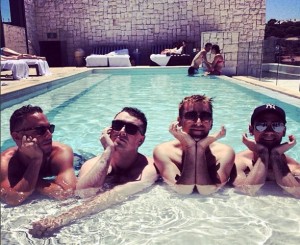 The multi-award nominated singer Sam Smith has revealed that he's dating model Jonathan Zeizel who was an extra who appeared in his video "Like I Can".
The out, and eventually, proud singer is on holiday in Australia where they celebrated New Year and shared photographs of the happy couple online.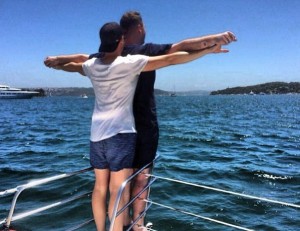 In a recent interview with The Sun he said: "It's very early days. I'm talking very, very, very early days. But he's really sweet… he was one of 20 extras. It's a surreal thing to be talking about because I haven't even confirmed with him that we're officially seeing each other."
However, things appear to have moved on a pace and the singer, who started the year down in the dumps regarding relationships appears to be making sure that 2015 is getting off to a much more positive start.
Sam said: "I started my year so lonely and still fully in love with someone who didn't love me back. Right now I feel so unbelievably loved back. You have all changed my life & I will forever be thankful.