Let Alan A… lead you Astray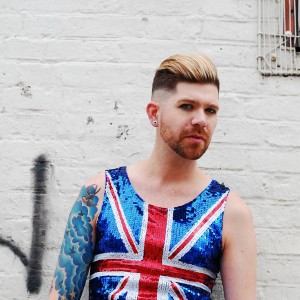 Alan A. is a singer and songwriter based in London who has, over the years, produced an interesting blend of sexually explorative, witty, satirical, yet sharp-edged pop music.
Born in France, Alan shares his birth-date, 8th January, with the likes of big names such as Elvis Presley and David Bowie. Coincidence or not, his songs certainly carry a unique edge willing to stand the test of time.
While many love songs provide just about enough dose of sadness or sweetness to soothe you into a gradual lull, Alan A. grooves his way in with more rumbling undertones of acceptance ("So What?"), major gay men problems ("Dick"), or the frustrating dilemmas of sexual identity ("Come Over").
Alan A. confidently struts his cheekiness through his songs, encouraging people to embrace their individuality. His work is catchy, quirky, and infectious enough to have mass appeal, yet attractive to even the most critically discerning music lover.
OK Alan… who is Alan A.?
I'm a gay man in a big city and I like a bit of fun, and that's what my songs are about.
Tell us about the new album.
It took me 4 years to work on Astray Because I was never completely happy with the result, I worked again and again on the music with different people and I'm very happy with it now. The whole album flows non-stop from beginning to the end, but every song has very different subjects, like coming out (So What?), life evolution (Third Part In My Life), online cruising (Sexting)… It's definitely more professionally made than the two previous albums Ambiguity and Advent.
You seem pretty happy about your gay credentials… what's the most amazing thing about being gay?
Most people in the LGBTQ community have had to go through some tough times: discovering their difference, accepting it, being bullied, coming out; until the point when they realise they are not alone and this whole lifestyle can actually be a good point for them. I grew up in a small town in the countryside and I can assure you there's still a lot of people who don't understand or accept difference. I think it's important that someone who grows up in such a place can realise there are people like them out there they can look up to, and helping others with that is for me… the best thing I can bring.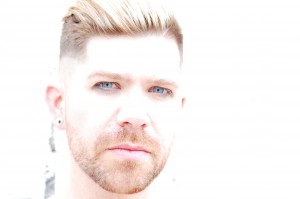 Will we be seeing Alan take to the road?
I will be starting gigging very soon indeed and I'm working on a show with choreography, costumes etc. I'm hoping to do some more Gay Pride festivals this summer like I have these last few years. So time to learn the words because I like to get off stage and have my public singing with me!
Who have been your main influences?
I have always been a big fan of Brit Pop and my music definitely has that feel. I grew up listening to bands like Bronski Beats, Pet Shop Boys, Duran Duran and I'm also a big Spice Girls fan! ;)
Do you like all these 'reality', Simon Cowell, type of shows?
It can start a career for a couple of people, but for most it kills it! I also don't get the idea why they're looking for someone to record an album that's already been written; how impersonal is that! I'd definitely rather sing my songs and do my shows my own way for 100 people for the rest of my life than sings songs that don't represent me in front of 1,000 people for one year and get forgotten.
Are you a pa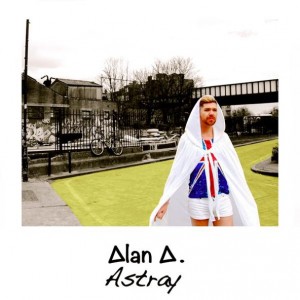 rty animal or a sit at home with a chum guy these days?
I love partying and you can't miss me getting totally wasted in Soho or East London, but I also like some quieter night in with my friends, nice dinner and a movie. Now I really don't have time for a boyfriend at the moment as all my free time goes to my music.
Ambitions for 2015
With the new album Astray just out, the goal at the moment is to gig as much as I can. I know for a fact my fans want me to see me on stage again, and I really love it, so that's the priority. So there's a chance you'll see more of my legs and undies! Then I will be also writing some more and I have a crazy project for album number 4!
The album can be pre-ordered now.