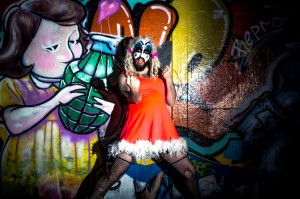 Leave your inhibitions at the door… SHE'S BACK.
 A fixture of London's alternative cabaret circuit, Baby Lame brings her hit show underground and into the capital's biggest arts festival. More messed up than The Exorcist combined with an episode of Keeping Up With The Kardashians, get ready for an explosion of trash-tastic song, interactive comedy, dance, film and furious balls-out performance.
Featuring exclusive behind the scenes documentary footage, Don't Call it a Comeback destroys the facade and exposes the insane world of failed child starlet Baby Lame and her monstrous Momager Moan Crawful, as they battle addictions, leaked sex tapes, lack of talent and Justin Bieber.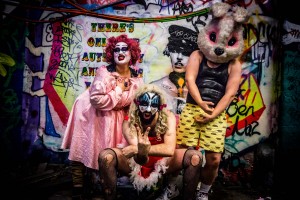 A kaleidoscope of midnight-movie sexuality and bombastic bad taste… buckle up for a brilliantly bonkers rollercoaster ride and discover what it really takes to become the world's most-talked-about megastar.
BABY LAME: DON'T CALL IT A COMEBACK!
Thursday 29th, Friday 30th & Saturday 31st January
SHOW: 9.40PM
 TICKETS: £9.50 
 The Vaults, Leake Street, Waterloo, SE1 7NN