Winter Auction to counter LGBTQ homelessness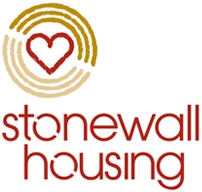 The holidays are always difficult for LGBT people who may have been disowned by their families, and the problems are compounded for LGBT people who are homeless. To address this, Stonewall Housing (unaffiliated with Stonewall) works to address LGBT homelessness in the UK. This winter they're launching an auction to support homeless LGBT people over the festive period.
Maria Sooklas, Development Manager said, "This time of year is very difficult for many LGBT people without housing… Essential services close down which leads some LGBT people of all ages facing nights on the streets."
With increasingly low temperatures, hypothermia is a real risk and being homeless during a time when the rest of the UK are making plans to stay with families and love ones can make for a very lonely holiday. Additionally, finding accommodation for LGBT people who have pets can further compound the problem as landlords turn them away.
"What they don't understand is that if you have lost everything and everybody, your dog might be the thing that gives you the strength to carry on." Stonewall Housing wants to make sure that LGBT people plan ahead and get support and advice they need to find somewhere safe and warm to tide them over until 2015.
Ron Eddy, Supported Housing Officer, said, "It's a frustrating time of year because a lot of people fall through the cracks. Food banks, drop-ins and housing services close. It's a rotten time of year to be homeless as people are deserted by the system."
This year's Winter Auctions includes prints, films, a zine pack, a Mi Mandela album signed by Idris Elba, a 12 month subscription to Gay Times magazine, a Horns poster signed by Juno Temple, cupcakes and more!
If you or someone you know may be homeless over the festive season, call Stonewall Housing's free and confidential advice like on 0207 359 5767. If you do not have the money to make that call, reverse the charges and Stonewall Housing will call you back. You can also email for advice via stonewallhousing.org
Stonewall Housing (not affiliated with Stonewall), established in 1983, has helped thousands of lesbian, gay, bisexual and transgender (LGBT) people find safe and secure homes. They provide supported housing, provide a free and confidential housing advice helpline, provide consultancy and information – and more!