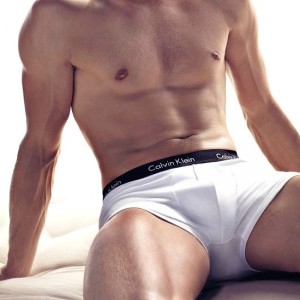 With Christmas fast approaching I'm sure you will be busy wondering what to get the man in your life as a 'special' present. 
We know that in general lingerie and underwear rate highly on this 'special' barometer of 'personal and sexy' that you hope your partner will enjoy. We also know that you will really be buying these sexy little items in the hope of seeing the 'love of your life' looking as horny as hell, whilst displaying that cheeky bit of material… just for you.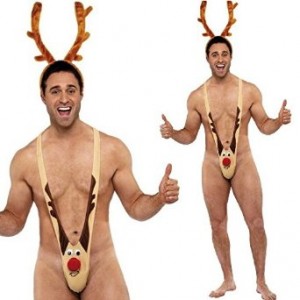 Of course there is always an upsurge in purchasing the novelty items (wait until after Christmas and you can get them at knockdown prices… and you have your pressy for next year). However, let me tell you, no guy wants to receive any of these items. They look awful and are quite often just too bloody uncomfortable to wear so please, give them a miss. Do you really want to see the man in your life coming down to the family Christmas lunch dressed in a raindeer mankini?
The other consideration is size. It's no good thinking he's 'Medium', when in fact he's been a 'Large' for quite some time, get something that fits… even if it is a slight knock to his ego. Cutting off the circulation to those important parts is a definite no-no and those deep indentations around the waist and legs look bloody awful.
However, once you've selected the correct piece of underwear, kinky, solid, colourful or sexy… don't let him unwrap it with all his other presents… make it special. Make it intimate. Make it personal. Make the Christmas concept of giving… and receiving have even more meaning… and see if you can make that last well into the New Year.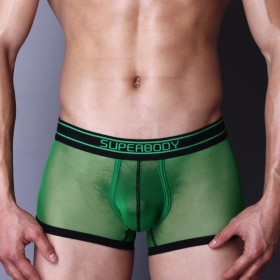 Post Christmas advice
For men with loads of undies work out a system of rotation, perhaps in a similar order to this:
 1 – Pink Week – just wear the one colour (could be any colour)
 2 – Shiny Week – wear only silky, shiny or satin
 3 – Kiddie Week – only brightly coloured pants with cute little designs
 4 – White Week – make you feel virginal for 7 days
 5 – Boxer Week – only boxer shorts
 6 – Retro Week – fish out from back of the draw your oldest undies
 7 – Army Week – camouflage undies – if you can find them
 8 – Jock Week – not just for the gym
 9 – Fetish Week – all those strange but sexy items made from weird and wonderful materials
 10 – Lycra Week – not just for bike riding
Whatever you're celebrating this time of year… have a good one.
To find some really cool ideas for fantastic underwear check out: https://www.bent.com/