Perez Hilton on being a gay dad.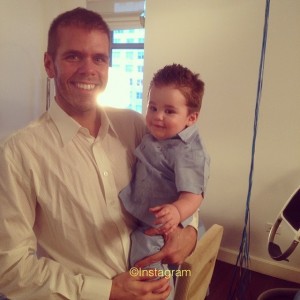 The fabulous, new, healthy-looking, buffed Perez Hilton discusses being a single gay dad on the website for gay fathers, GayswithKids.com
In the interview, he reveals that if he were to meet his husband, Perez would not allow the man to adopt his son because the child is his. If they were to break up, as most relationships do (says Perez), he would want to maintain control over visitation.
The site is American but full of stories and advice about adoption and all manner of fatherly pointers to relationships with your kids.
Image: Instagram