Review – Lord of the Flies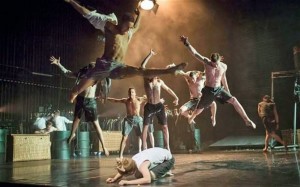 If you were bowled over by Matthew Bourne's iconic all-male production of Swan Lake, then there should be no stopping you going out and being thrilled to his latest piece of electrifying theatre, Lord of the Flies.
A remarkable re-working of the William Golding classic novel transports a group of school boys from a desert island to a disused and abandoned theatre and from being innocent students to vicious young savages.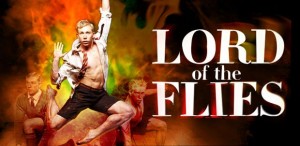 Interpretation and adaption can sometimes create a barrier to an audience who love the original story. This dynamic, nonstop, energetic show should blow any reservations away and, judging by the production I've just seen at the Alhambra in Bradford, deserves all the accolades that have already been directed its way.
In each city the tour visits the eight main professional dancers are joined by a group of local enthusiastic children who are given this wonderful opportunity to express themselves through dance in a way that only visionaries like Bourne and company can create.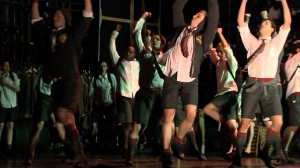 Lord of the Flies, choreographed by Olivier nominated Scott Ambler, is remarkable. The fact that he has managed to make 24 young (some very young) amateur dancers fit in to the production so seamlessly is absolutely brilliant. From the moment the sweet school boys dressed in their shorts and satchels march onto the stage you'll be gripped. The show is like no other; when the mischief, the music, the mood and the menace meet, the result is mesmerising.