Vengaboys aim for Number One
Dutch Euro-pop superstars, The Vengaboys, have entered the Christmas fray with the release of their festive single, 'Where Did My Christmas Tree Go?' Having sold 25 million records and enjoyed No. 1 hits including 'Boom Boom Boom' and 'We're Going To Ibiza'. Will this be their next?
The Vengaboys have brought the world endless hours of joy with their multi-platinum pop-dance hits, repeatedly scoring number one listings on charts in over 50 countries including the U.K., India, Canada, and Mexico.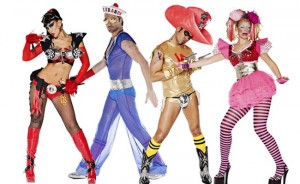 Busy with their current non-stop world tour, Vengaboys had initially intended to contribute to the Live Aid 30 single but because of their back-to-back schedule, they have decided to record a Christmas single and album of their own in a studio in Jamaica.
Robin: "It was a blast to be back in the studio! We're very happy with our first Christmas song ever… that, and the added advantage of not having to fight over lines with other artists!"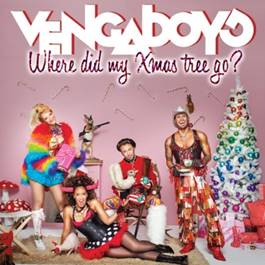 'Where Did My Xmas Tree Go?' is available as a single and on the brand new Vengaboys Xmas Party Album. The new album includes the hottest of the Vengaboys hits remixed in Christmas versions by none other than DJ Hardbell, Snowtek, Merry Corsten, and Treësto vs TR3hab.
Where Did My Xmas Tree Go? is accompanied by a crazy and over-the-top video clip, shot in collaboration with styling visionary Ruud van de Peijl, Bas and Fedde from House of Orange. Fashion icons Bas Kosters and MaryMe-JimmyPaul designed their colour-blasted fashion gear for the video.