Joe McElderry – more than A Face in the Mirror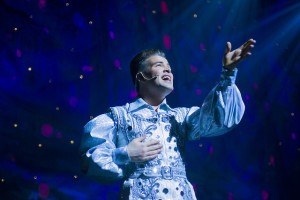 Tis the season to be jolly.
Tis the season to be daft.
Tis the Panto season, so you can unashamedly be both of them.
All around the country these strange annual occurrences bring together kids of all ages to shout and boo, sing and scream at a bunch of actors who frankly, should know better. The problem is, no matter how much you say you dislike a panto, it draws you in and before you know it, the feet are tapping, the grin is forming and that desperate urge you've been trying to hold back gets full voice as you scream "It's behind you".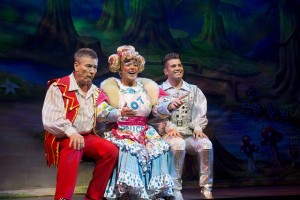 I've just watched Snow White at the Bradford Alhambra and they sure do know how to put on a good show. Starring Billy Pearce as Muddles and Joe McElderry as The Spirit of the Mirror, the production values are high, whilst the comedy and singing are brilliant thanks to the talent of these two leading performers.
Billy is in his 100th (sorry that should be 17th) year as the comic maestro at the Alhambra and that mastery of the art of panto is unequalled. Meanwhile, his co-star Joe brings a youthful enthusiasm wrapped in a vocal range that would challenge anyone in the charts at the moment.
What is there not to like about Joe? He's young, cute, talented and, as far as I'm concerned, vastly under-rated as a performer. A panto isn't the best vehicle for those talents but it just goes to show how supremely confident and at ease he is no matter what job he undertakes. As the Spirit of the Mirror and telling everyone who is 'the fairest in all the land', just take a look in the mirror mate… you'll see.
The production has cleverly got around the problem of there being a dearth of dwarfs available at this time of year, but I'm not telling how, you'll have to go to see for yourselves.
The show is incredibly fu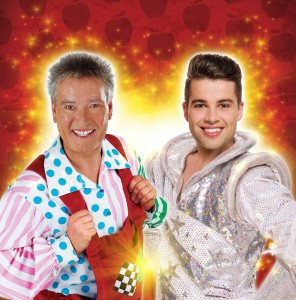 nny, and apart from a couple of 'stereotypical gay jokes' (perhaps I'm just more sensitive than the rest of the audience to such comedy) found myself laughing hysterically at the antics of Billy and his supporting team… all of whom are superb.
Snow White and the Seven Dwarfs (on now until 25th January)
Alhambra Theatre, Bradford , West Yorkshire
Tel:01274 432000