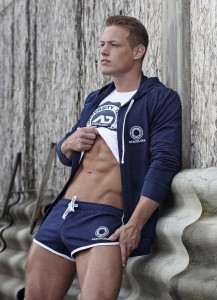 Being a man — a man's man, a real man, a manly man — all too often means projecting an air of invincibility, a willingness to absorb pain at all costs, an expectation that even the most vicious insults can do no harm. Vulnerability is seen as weakness… but that my friend is a load of bull.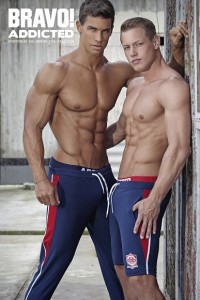 The new range of Addicted sportswear BRAVO! is a term which, in Spanish, can be used to identify with strong and brave men… where vulnerability is not a weakness but lack of style is.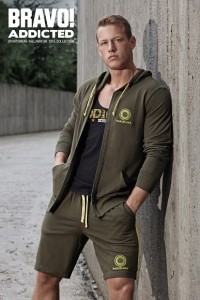 On this occasion Addicted have once again collaborated with BelAmi and its array of hard-bodied, sleek and always addictive porn stars. The campaign images were shot in one of the most beautiful European cities, Budapest, literally just a few metres from the Danube. The new sportswear line is aimed at the more daring, casual man. The designs showcase items with a very masculine style as well as sparkling elements of colour that break away from the classic mould.
The reputable Dylan Rosser was in charge of creating these magnificent photographs featuring some of the best BelAmi boys: Kris Evans, Andrei Karenin, Jack Harrer, Brian Jovovich, Jean-Daniel.
Show your fierceness with BRAVO! and watch the video.
We trust you will love it!