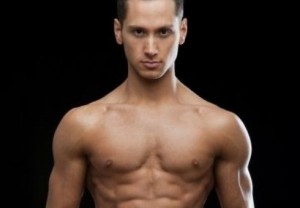 By Jonathan Dahl
For me it started as a secret pleasure. Not many other people were into it but I found myself hooked and couldn't get enough. From the creator of "Weeds" it was a heart-breaking, though often hilarious show set in a New York women's prison populated by an eccentric group of inmates.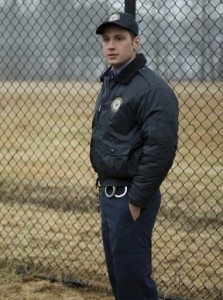 After two already successful seasons and currently shooting a third, what I love about Netflix's Orange Is The New Black (OITNB) is not so much the in-your-face, raw-as-it-gets, voyeuristic look into life behind bars, but the incredible character development. The focus of which is that in the end none of us should be judged at face value; we all have a story, a past and experiences that have shaped our current circumstances. OITNB deftly weaves these stories about the women into episodes that are so gripping it is impossible (at least for me) to not to binge watch them.
Another reason for my interest in this programme is that of the actor Matt McGorry who plays amputee officer John Bennett, and who, contrary to rumours, will be reprising his role the new series.
His character has finally started to develop and we are seeing him much more masterful (which I rather admire) whereas when he first arrived in the show he would barely say boo to a goose… bless him. His rather un-buffed, almost insipid demeanour I find a nice change from the butch, 'shoot 'em all' type of mentality most American shows lean towards.
However, the big storyline surrounding his character was that he has gotten one of the inmates 'up the duff'. To divert attention Bennett and the inmate framed evil bent screw Porn Tash (who makes 'Bad Girls' Jim Fenner look like a pussycat) as the father. PT had this vendetta against the pair, which became worse when he discovered what prisoner and 'good screw' Bennett had been up to. But in a brilliant twist they cleverly succeeding in getting Tash's DNA so it was he who is tested positive for getting the inmate impregnated and ends up being permanently suspended.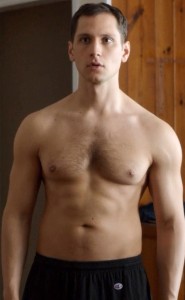 There had to be justice: I mean I suppose one shouldn't condone prisoner and officer relationships but, on a purely personal note, I wouldn't say no a little one-on-one action banged up with the lush Bennett.
Aside from working on OITNB, Mr McGorry has several other projects coming up one of which is 'How To Get Away With Murder', a role he says is much darker.
"The show was picked up by the ABC Network, and Viola Davis is the star," Matt recently said about the new show. "It takes place in Philadelphia at a law school. She's an unconventional law teacher, and her way of teaching is having her students help solve actual cases. The better you do at helping her do that, the better the grades you get. And then there's an actual murder that complicates things. My character's name is Asher Millstone, AKA Doucheface. He's sort of the character you love to hate. He's very different from the work I've done on Orange".
So it's fair to say we are going to see another side to Matt McGorry and much more of him, which I hope means lots of topless scenes showing that rather pleasing, if unimposing, torso of his.