Rainbow Christmas Market in Vienna

For the first time ever, a Christmas and New Year's Eve market will be held under the motto "Queer, Pink & Proud" in December 2014.
The location fits: The first Christmas market for gays and lesbians will be set up in the heart of Vienna's gay and lesbian area in the 6th district, by the U4 station Kettenbrückengasse at Naschmarkt. The opening of "Pink Christmas in Vienna" will take place on 1 December 2014 to coincide with World Aids Day, in cooperation with Aids Hilfe Wien, the Viennese AIDS support organisation.
Numerous mulled wine and punch stalls, good food, handicrafts and cool music from bands and DJs will help to create a pink Advent, Christmas and New Year's Eve feeling in a convivial atmosphere through 31 December. The 50 or so stalls are open daily. And as countless gay and lesbian clubs and bars are just a stone's throw from the Naschmarkt, there are plenty of venues to choose from for a fabulous after party.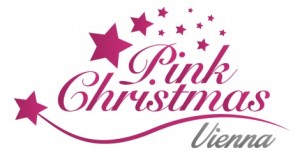 Pink Christmas in Vienna
1-24 December & 26 -31 December 2014
Mo-Fri, 2.00 pm – 10.00 pm, Sat 10.00 am – 10.00 pm, Sun noon – 10.00 pm
24 December: 10.00 am – 6.00 pm
31 December: 2.00 pm – midnight