'Over –searching' online can be detrimental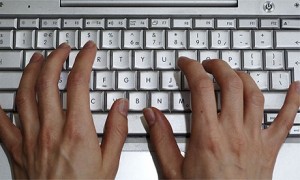 Warning: "Over-searching" online can be hazardous to your health – or at least to your relationships at work and at home.
The Internet may be a wonderful tool, but new research co-authored at Cambridge Judge Business School finds that "over-searching" online can work to a person or organisation's detriment by leading to conflict and missed opportunities.
The research, recently published in the journal Organizational Behaviour and Human Decision Processes, focuses on "group searches" online by a number of people seeking to reach a common decision – be it work colleagues choosing candidates to interview or friends deciding where to go on holiday.
People have always done research in groups, but in the Internet age such searches are more likely to be detailed "sequential searches" by individuals staring alone at computer screens for lengthy periods of time. It's therefore far more likely that these people won't share their thoughts until after they've reached their own conclusions through extensive online search – and that can lead to problems, the study found.
Failure to confer early in the process can cause conflict because individual positions risk hardening through over-searching. It can also lead to lost opportunities through delay because, for example, the best job candidates are hired by other companies or the best holiday deals are snapped up. It's a version of "snooze and you lose," where delay through over-searching takes the place of the inaction of snoozing.
"Before the Internet, group searches were more often conducted by people who compare notes as they go along, perhaps even in the same room," says co-author Vincent Mak, University Lecturer in Marketing at Cambridge Judge Business School. "People now doing group searches have digested lots of information gathered online before they even talk to each other, so these searches in fact tend to be a series of individual searches – and that increases the risk of disagreement."
The research concludes that while searching is simple, people in business (and other aspects of life) need to guard against over-searching that is against their own interests, the interests of their company or organisation, and even their friendships with other members of the group.
"For committees engaged in search tasks," the study says, "our results highlight the importance for members to be alert to reaching compromises early on. Otherwise, they may suffer from potential future conflicts that would adversely prolong the search against their own best interests."
The study is packed with complex mathematical formulae and analysis of experimental data, but the conclusion is simple: consult early and often with colleagues, friends and loved-ones to avoid the heartbreak of over-searching online.