1 Model 100 Artists Exhibition & Auction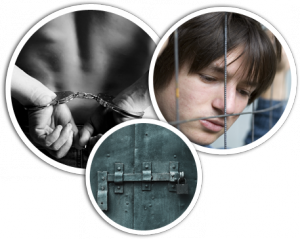 Leeds based charity, No Going Back, is holding its first auction to raise much needed funds. The auction and art exhibition will be held at the White Cloth Gallery, Leeds at 7pm on 15th December 2014. The event '1 Model 100 Artists' will give attendees the opportunity to purchase a piece of unique art supplied by local artists, as well as register interest in purchasing a monograph book containing all 100 portraits. 100% of the profits will be given to No Going Back.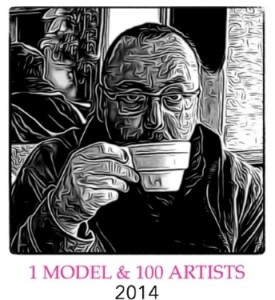 This national organisation is staffed purely by volunteers and pro bono support. It provides FREE specialist legal representation to LGBT people who have fled their country because they have suffered persecution for loving someone of the same sex. No Going Back is the only organisation in the UK who offers this service. The organisation also puts on awareness-raising events and training regarding LGBT asylum.
No Going Back was founded in 2012. We take our name from a damning report published by Stonewall. The 2010 document reported on how gay asylum seekers who had been raped, tortured and threatened with death because of their sexual orientation in their home country were being routinely deported because of systemic discrimination in the UK asylum system.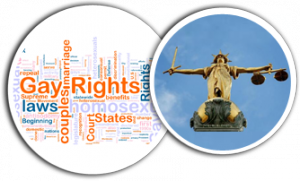 The aims of No Going Back are:
• To make a positive difference to the lives of the UK's LGBT community who may suffer persecution and/or are in fear of their lives in their own country as a result of their sexual orientation, or require immigration advice by providing an outstanding, specialist service.
• To build effective networks and partnerships with non-governmental organisations, governments, charities and the LGBT communities in the UK.
• To educate and develop people's understanding of the barriers LGBT asylum seekers face
The threats faced by LGBT Refugee Asylum Seekers are grave:
We're beaten every day, chopped up, mugged, persecuted, abused. As long as you're recognized, you're victimized. Every day in fear. Tomorrow you might die.' Harrison, Jamaican asylum-seeker.
Did you know?
• 5 members of the UN States have the death penalty for same sex acts.
• 70 countries within the UN criminalised same sex acts.
• No Going Back provides support to up to 20 members of the LGBT community a month.
For more information look at our website.