University of Birmingham puts LGBTQ identities at the heart of its curriculum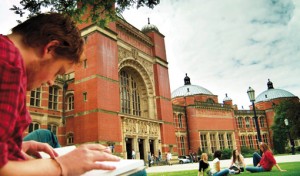 The University of Birmingham is taking steps to ensure that its curriculum is inclusive towards those with lesbian, gay, bisexual, transgender or queer (LGBTQ) identities.
The new project is innovative within the higher education sector and will draw on current effective practice across the University to develop a guide for colleagues seeking to embed LGBTQ issues in all of the institution's academic disciplines.
From scoping work carried out by the project co-ordinators, the focus of initiatives to tackle inclusivity previously centred around the social and pastoral experiences of LGBTQ students at the University, rather than on the content and delivery of teaching. However, students have reported that interactions in lectures, seminars and laboratories are crucial to their experience. Positive experiences signposted include good staff role models and the use of case studies that acknowledge LGBTQ identities. Nationally, LGBTQ students in higher education experience higher than average rates of drop out, use of student support services, mitigating circumstances (health and social problems) and suicide rates.
The project at the University of Birmingham will explore the experiences of staff and students, through a survey and local-level workshops over two years. These findings will be synthesised with a review of course literature and compared with experience across the education sector internationally.
Champions across the University and the newly-formed Inclusive Curriculum Working Group will promote best practice recommendations that are tailored to different academic disciplines. These initiatives will support the work the University already undertakes around equality and diversity, with the institution fully committed as a Stonewall Diversity Champion.
Co-Project Leader Dr Nicola Gale, Lecturer in the Sociology of Health Care, Health Services Management Centre said: 'For LGBTQ students, coming to university can be a really positive experience socially, with the opportunity to meet new people and, here at Birmingham, join the excellent student LGBTQ Association. However, we would like to ensure that this experience translates in to the actual content of their courses.'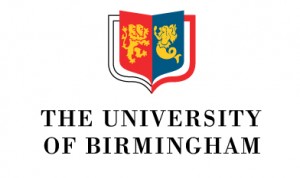 Co-Project Leader Dr Nicki Ward, Lecturer in Social Work, School of Social Policy added: 'Our project seeks to identify good practice across all the academic disciplines at Birmingham and to offer practical support to lecturers on making their classroom a more LGBTQ-inclusive place.'
Along with the production of best practice resources and workshops, those involved in the project hope to present their research at the University's prestigious Teaching and Learning Conference in 2015, as well as publish results in a peer-reviewed journal. Findings from the study will also be shared nationally and internationally amongst colleagues at over research-intensive universities.