Hi GiFi – the new dating app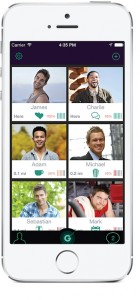 GiFi (Guy-Fi), the app billed as the next-generation free gay social networking and dating app that aims to change forever the way gay men chat, network and meet-up has launched internationally after their initial success in the UK.
Kristian Tangen-Sorgendal, GiFi Community Manager says "This has been an exciting opportunity for us after the success of our UK trial. Since February we have had amazing feedback and support from the UK LGBT community, enabling us to continue developing the GiFi App and opening it up to the international market."
Kristian continues "for many years now, other apps aimed at the LGBT community have focussed on either interests or particular traits; this is why GiFi was initially created, to bring the community together. Now you no longer have to countlessly contact members inquiring about 'what are you looking for': with the simple tap on a screen, you can select your mood whether this be drinks, networking, coffee or something else, and you can tap the filter option to sort up to 500 guys by your selected preference".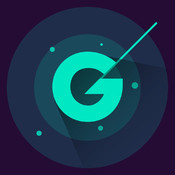 Kristian finishes, "GiFi is now available to many users who have been waiting for this day in the following countries; Australia, Austria, Belgium, Canada, Denmark, Finland, Germany, Hong Kong, India, Ireland, Italy, Japan, Luxembourg, Malta, Netherlands, New Zealand, Norway, Philippines, Poland, Portugal, Singapore, South Africa, Spain, Sri Lanka, Sweden, Taiwan, UK and USA. Enjoy GiFi Guys!"
GiFi allows for you to engage with other members on a safe level. Members can choose when to share their exact location with each other, while still obscuring your distance by up to 15 miles for everyone else to keep your privacy safe.
GiFi is built on a secure, massively scalable, real-time, geospatial mobile technology platform that seeks to address the scalability problems that plague current mobile social networking and dating apps such as Grindr. The resulting limited functionality, increasing app instability and data loss as user numbers increase combined with rapid battery drain can result in a frustrating user experience. This is especially true when considered in the context of the high-subscription prices charged by app providers.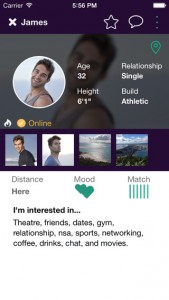 The GiFi App allows members to create and stay up-to-date with the latest Groups, Places and Events happening around the LGBT Community. Members can join other groups, places and events; as well as review, attend and discuss in a social platform that hasn't been as fully available in other apps.
GiFi is the cool brand in the gay technology arena who aims to be different in every and any way possible. Check out their launch video highlighting how unique they are in this market.
https://www.youtube.com/watch?v=fbLoZX_NWDc
GiFi has many useful features designed to help the gay and bisexual social and dating arena including advanced filtering, group chat, events, local interest groups and places to build a global community. This is also linked with three profile options! Members can chose whether to view nearby guys in either a gridview, a match view to choose members you'd like to meet, or an interactive map showing nearby places and other members (with their displayed locations protected by an adjustable safety distance).
GiFi is currently available for FREE on iPhone, iPad and Android. Download the revolution today and dare to be different with the app store's hottest, most stable and secure sexy new app!
GiFi will also be looking for both new venues and new members of the week. Once you have downloaded the GiFi App, send the team a screenshot of your profile for your chance to be the latest GiFi Profile of the Week, and submit your Places recommendation to help support your favourite LGBT venue.