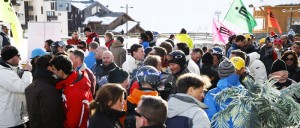 While you were lounging around in the sun some people have been working hard this summer to make sure European Snow Pride 2015 in Tignes will be an even bigger event, with guests from even more countries converging on Tignes to live together for an unforgettable week of great skiing, partying and socialising.
What's New for 2015?

Additional multilingual skiing/snowboarding guides and customer service team members to serve you even better
•New Concierge service to fulfill your specific and personal requests to make sure you will enjoy the best of your holiday in Tignes,
•An exceptional offer at the Suites du Nevada 5**** hotel, which has been recently taken over by the Michelin star chef Jean-Michel Bouvier, with half board dinners offered at the Table en Montagne for the price of a bed and breakfast 7 night holiday at the Suites du Nevada,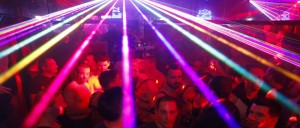 •An entertainment programme full of surprises, with new original shows and additional artists joining the troupe
•A wider range of drinks for your first offered drink at our parties,
•5 restaurants instead of one last March for our "4 dinner" option.
What's Not Changing?
•The resort and the ski area: of course, we are staying in Tignes, simply because Tignes is the best resort and Tignes+Val d'Isère is the most beautiful and snow sure ski area, that fit an international gay skiing event like European Snow Pride.
•The principal and exclusive use 4* hotel, the Ecrin du Val Claret and its superb spa. In 2015, European Snow Pride is the only gay ski week in Europe to propose an exclusive use accommodation.
•The large range of accommodation, suitable for all requirements and budgets always at significantly lower prices compared to the usual public prices applied by our accommodation providers during the same week.
•The incredible Special Offer at €369/£295 pp (September price) inclusive of accommodation, lift pass and Event Pass.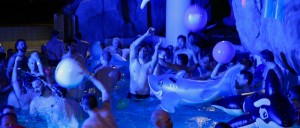 •The giant ES+Beautifulmag Pool Party that you have liked so much last March, taking place in the extraordinary Lagon, Tignes' superb and unique 5000sqm pool and spa just for you for a night.
•Several parties each night at the same time and taking place in different venues, with different themes, ambiances and music styles, among which our crazy parties at Chalet that were so popular last March.
Book now on www.europeansnowpride.com to take advantage of early booking conditions and special offers.