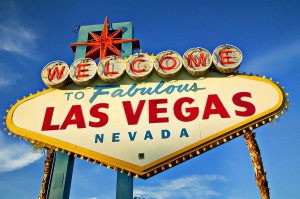 This autumn, Las Vegas continues to welcome a wide-variety of special events and programming specific to the LGBT community. From one end of the Strip to the other, Las Vegas is unassuming and welcomes the LGBT community, providing each person the opportunity to experience the trip of a lifetime.
Show off your high-kick and high score at the Las Vegas Showgirl Invitational bowling tournament, Aug. 29-31. The event takes place at Sam's Town Hotel & Gambling Hall and includes team competition, as well as singles and doubles tournaments all weekend long. Join local bowlers and teams from across the U.S. in this fun LGBT bowling tournament during Labor Day weekend.
Las Vegas PRIDE takes place Sept. 5-7 with a line-up of events that celebrate the diversity and pride within the Las Vegas LGBT community. Events include the annual PRIDE Night Parade on Sept. 5; the PRIDE Festival, taking place in fabulous downtown Las Vegas on Sept. 6; and a Sunday pool party at Luxor Las Vegas to close out the weekend. Celebrate your pride with members of the Las Vegas LGBT community and enjoy an exciting weekend of events, entertainment and nightlife.
For the third year in a row, Southern Nevada welcomes Gay Days Las Vegas, Sept. 2-8. This all-encompassing event features four full days of pool parties, guest DJs, a travel-retail expo and various events around town with a portion of all proceeds benefiting local non-profit organisations. This year's host hotel is Luxor Las Vegas and co-host hotel is Springhill Suites by Marriott.
During Pride weekend, lesbians take over Las Vegas for a full weekend of events at Shedonism, Sept. 4-8, at the Rumor Hotel. Hosted by DJ Lisa Pittman, along with some of the hottest female DJs, this lesbian event features day parties, nightclub experiences, comedians, showgirls, a poker tournament, and the Las Vegas Dyke march as part of the Las Vegas PRIDE parade on the evening of Sept. 5.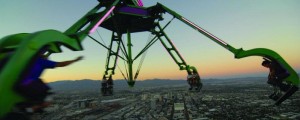 Come enjoy a fun-filled, unscripted weekend in Las Vegas for LuckyBear 2014, Sept. 26-29. This weekend is for bears and friends from across the U.S. and beyond. LuckyBearWeekend is complete with poolside parties and BBQs at Blue Moon Hotel for Men. The fun continues at several local LGBT bars, including The Fun Hog Ranch, Charlie's and The Garage.
Love softball? The Amateur Sports Alliance of North America (ASANA) kicks off the annual ASANA 2014 Series softball tournament, Oct. 12-19. ASANA was formed to encourage the participation of lesbians in organized softball competitions. The Tuscany Hotel & Casino is hosting this year's tournament with events taking place at various locations in Las Vegas, including Desert Breeze Park, Shadow Rock Park and Hollywood Park.
Count down to midnight with gay men from around the world at Evolve Vegas NYE, Dec. 30-Jan. 1 at MGM Grand Hotel & Casino. Evolve Vegas NYE is a three-day New Year's Eve event complete with world-class entertainment, private VIP events, shopping experiences, parties, and more.
The largest annual LGBT sports event in the world, the Sin City Shootout, returns to Las Vegas Jan. 15-19. The four-day festival brings more than 7,500 LGBT athletes to the destination each year. Sin City Shootout sports include softball, tennis, wrestling, body building, ice hockey, soccer, golf, football, and much more. The official host hotel is The New Tropicana Las Vegas with various parties scheduled at Piranha Nightclub, Share Nightclub, Charlie's and more.