The LGF Community Hub for the Big Weekend.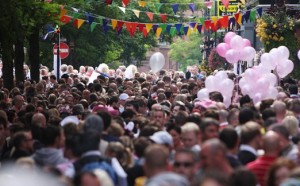 Manchester Pride is working with The Lesbian and Gay Foundation (LGF) to create a new area at the Big Weekend. The LGF Community Hub will offer thousands attending the Big Weekend a series of free services designed to refresh, recharge and reconnect during the Bank Holiday festival.
The award-winning lesbian, gay, bisexual and transgender (LGBT) event is working with The LGF to deliver a programme of brand new community offerings and services which will run alongside the entertainment at the Big Weekend.
Services include a buddy-up scheme and changing facilities for the trans community, as well as health and wellbeing services.
Mark Fletcher, chief executive of Manchester Pride, said: "The community is at the heart of our activities at the festival. Following consultations, we've listened to the opinions of the community and recognised the need for community offerings across the Big Weekend. It's great to be working with the LGF at their resource centre which is accessible to the community all year round.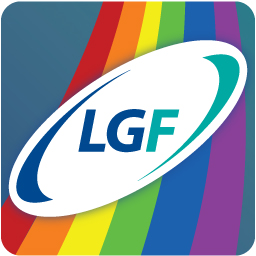 "We think the LGF Community Hub will be extremely popular and are proud to be working alongside The Lesbian & Gay Foundation to present the new services for 2014."
The theme of Manchester Pride is LOVE and the LGF is encouraging people to send in their Big Weekend suggestions via Twitter, using the hashtag #Love_is.
Paul Martin OBE, chief executive of The Lesbian & Gay Foundation, said: "For The LGF, this is the chance to offer something truly unique. Something no other Pride can. In the middle of a busy, exciting, colourful and sometimes loud event, we are opening our doors to our communities so they can feel refreshed, recharged and reconnected."
"Visitors to The LGF Community Hub (in the middle of the Manchester Pride event site) can look forward to everything from complementary therapies, book readings, a trans make-up and changing station, a brew and a chat to even watching the premier of the new series of Doctor Who with us on the big screen. Love is an open door and we're inviting you to step in!"
The following activities will be taking place during the Big Weekend: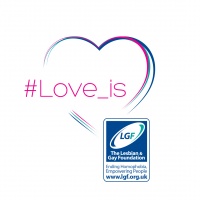 ALL WEEKEND
#Love_is An Open Door: LGF staff and Village Angels will be on hand to welcome visitors to The LGF, with games, resources and a chance to find out about LGF services.
#Love_is A Buddy At Pride: A service for those coming to Manchester Pride alone, or for those who want to make new friends. Join the LGF for a chat and a cuppa and make new connections in a quiet, friendly space.
#Love_is A Community Café: If it's all getting a bit too much, this is an opportunity to sit down, put your feet up and enjoy a brew in safe, quiet, friendly surroundings.
#Love_is Telling Your Story: With support from the BBC, come along to the LGF Diary Room and tell us what you think of the weekend? This special video booth is a chance to record your thoughts with your community.
#Love_is A Trans Make-up and Changing Station: Working in association with Transforum, the LGF is offering the trans community a safe, non-judgemental space to prepare for their time within the Pride site. Two rooms will be available – one for make-up and one for changing.
#Love_is Knowing Your Status: Over the Big Weekend dry blood spot testing is available for gay and bisexual men who live in Greater Manchester.
FRIDAY 22nd AUGUST
#Love_is An LGB&TEA Dance: Open to all but especially to the older members of our community, this black tie tea-dance offers a fun, unique event of traditional dance and refreshments. Learn moves with Cadman School of Dance. 2– 5pm.
SATURDAY 23rd AUGUST
#Love_is Watching The Parade With Your Feet Up: Worried you won't have a good view of the Parade? Are the crowds a bit too much for you? Watch one of Manchester's most vibrant parades LIVE on our big screen! 1-4pm.
#Love_is Looking After Yourself!: Manchester Public Health Development Services will be offering information on a range of health and wellbeing services. Health checks will be available, 11am-7.30pm.
#Love_is The Word!: Head to the Community Café as a selection of celebrity poets and actors read extracts from classic LGB&T literature. Line up TBC, 4-5pm.
#Love_is Doctor Who Live!: View the airing of the new Doctor Who, as the LGF broadcasts the feature length first episode of Peter Capaldi's debut as the Doctor on a big screen, from 6pm.
SUNDAY 24th AUGUST
#Love_is Recharging: An afternoon of complementary and alternative therapies including Tai Chi, Light Yoga, Mindfulness and Dance. Or why not settle down with a brew in front of a box set of your favourite comedies on our big screen? 12-7pm.
MONDAY 25th AUGUST
#Love_is Family: On the last day of The Big Weekend, families are invited to join in a range of fun activities including balloon modelling and face painting. Find out what services are on offer for families, learn about adoption or even bring your parents along, 12-7pm.
#Love_is Time To Reflect: After the emotional HIV Candlelight Vigil, the community is invited to sign the Community Book of Remembrance and sit in quiet reflection. Refreshments and a friendly ear available, 8-11.30pm.
To find out more about Manchester Pride and this year's festival you can follow the charity on Twitter @manchesterpride or visit the website at manchesterpride.com.
Big Weekend tickets are currently priced at £22 for a weekend ticket, day tickets are also on sale and start at £12.50. Child's Day & Weekend tickets are now on sale too. A Big Weekend ticket provides guests with access to the event site, including the Main Arena, Sackville Gardens, the Gaydio Dance Arena and Expo plus it helps Manchester Pride raise money for LGBT and HIV charities and organisations in Greater Manchester. See here for more information manchesterpride.com/tickets