Pride smashes fundraising target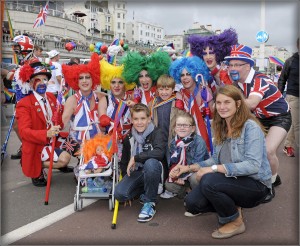 Congratulations must go to Brighton Pride where organisers are delighted to announce that following the 2014 Pride celebrations in Preston Park and the Pride Village Party, they have smashed their target and raised so far £64,578 for the Rainbow Fund Community Interest Company (9138066). These funds will be distributed to LGBT organisations through the Rainbow Fund grants programme.
This year's fundraising total has been raised from the £1 ring-fenced from ticket sales for the Pride Festival and Pledge Wristbands for the Village Party, also from Pride fundraising activities.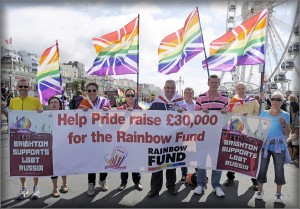 Brighton Pride Managing Director, Paul Kemp, said: "Brighton Pride is the UKs biggest Pride festival and we are incredibly proud that we have raised more than £107,000 over the past 2 years for the Rainbow Fund. Supporting LBGT charities and good causes is the cornerstone of Pride and really shows that Brighton Pride 2014 was a 'Pride with Purpose'.
We would like to thank all of our sponsors and partners and every single person who supported each of the Pride events in 2014 making this donation possible, and hope even more local business will come on board next year to help us raiser even more for local good causes."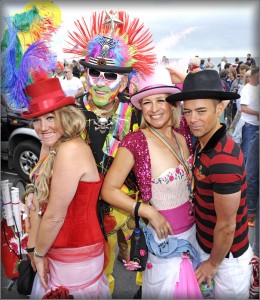 Paul Elgood, Chairman of the Rainbow Fund thanked the Pride organisers saying: "We are grateful that Pride have asked us again this year to allocate the funding raised. The continued success of Brighton Pride gives a massive boost to the local LGBT and HIV voluntary sector and this huge sum will make a tremendous difference for community groups working locally. Without the tireless work of the Pride organisers in making the event such a success, this money would simply not be available to the community. Thank you to the organisers."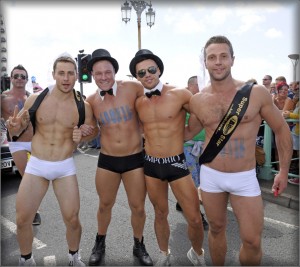 The Rainbow Fund is a registered not-for-profit Community Interest Company (9138066) with the remit of: allocating grant funding to Brighton & Hove-based LGBT and HIV voluntary sector groups; maintaining the AIDS Memorial; and to support community development within the local LGBT and HIV sector. The Rainbow Fund holds a main grants round each year, where decisions on allocating grant funding are made by an Independent Grants Panel. The panel was appointed following an advertised selection process to ensure a fair, open and transparent decision-making process.