Peyton invites us to his Beach House Sessions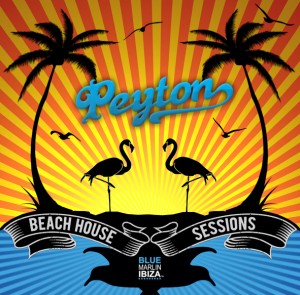 An Ibiza legend in his own right and the voice behind some of the biggest house tunes to have hit dance floors over the last decade, Peyton wears his heart on his sleeve through the power of his music and his inimitable vocals are recognised across the entire dance music spectrum.  And now, for the first time ever, a collection of his favourite tracks have found their way onto one album – Beach House Sessions.
The ultimate companion to any summer poolside retreat, Beach House Sessions is the culmination of one of the industry's most colourful careers.  Featuring 13 hand-picked tracks – 11 original productions and 2 covers – the album is mixed by DJ Alex Taylor and features the fingerprints of some of the scene's most revered producers including Eric Kupper, Arkoss, Audio Fraud and of course, 'Beautiful', recorded with the godfather of house music himself, the late Frankie Knuckles.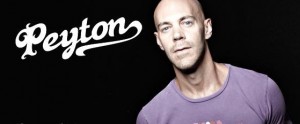 Given the stamp of approval by the Blue Marlin club in Ibiza where Peyton holds a residency, Beach House Sessions delivers a full 78 minutes of Spanish-influenced, sun-kissed house music from the man who has done it all – from signing his chart-topping single 'A Higher Place' to Hed Kandi, working with the likes of Freemasons, Kaskade, David Penn and Frankie Knuckles, to headlining the biggest events across the globe at Pride London, Sydney's Mardis Gras and the official Beijing Olympics after-party.
Out now as a FREE DOWNLOAD from Peyton's Soundcloud page, Beach House Sessions will transport you from the Balearic shores of Ibiza to the golden beaches down under and back again, without spilling a single sip of your Blue Marlin cocktail.
Keep an eye on Peyton's social media for opportunities to win physical, signed copies of the album and remember that Beach House Sessions is best enjoyed with plenty of sun block and an ice-cold margarita, so we hear.
Download
https://soundcloud.com/cdpeyton/peyton-beach-house-sessions
https://mag.bent.com/online-dating-sites-free/
https://mag.bent.com/gay-hookups-apps/
https://mag.bent.com/game-show-dating/ www.youtube.com/peytonlive www.instagram.com/peytonsmusic