Gay Rugby – eliminating homophobia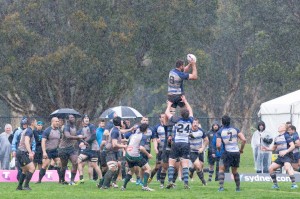 As the Bingham Cup kicked off today in Sydney, two Rugby World Cup winning Wallabies' captains joined senior federal politicians for every major Australian party, as the International Rugby Board (IRB) and the Australian Rugby Union made history. The IRB is believed to be the first major international sporting federation to publicly endorse a gay sporting event while the Australian Rugby Union is the first Australian sport to adopt a range of policies aimed at eliminating homophobia. Other international sporting organisations, such as FIFA (soccer) were challenged to follow rugby's lead.
"We should commend and celebrate the support around the world to address homophobia and discrimination in sport. There is still a great deal of work to do, but I'm hopefully we'll soon see a time when athletes at all levels feel comfortable being open about their sexuality and playing the sports they love without fear of discrimination," said John Eales, the most successful captain in Australian rugby history and a board member of the Australian Rugby Union.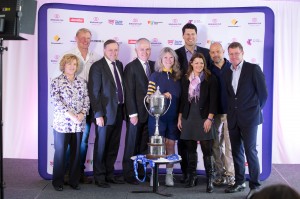 Another Rugby World Cup winning Wallaby captain, Nick Farr-Jones, joined Eales at the media conference. Both sporting legends are Bingham Cup Ambassadors. "I'm proud rugby is taking a leadership role in tackling homophobia and other forms of discrimination. I hope this encourages the other major international sports to take similar steps," said Farr-Jones. In a show of bi-partisen, high-level support in Australia for ending homophobia in sport, the two international rugby legends were joined by senior politicians from all major, Australian parties:
– Malcolm Turnbull, a senior Australian cabinet minister
– Australian Labor's Anthony Albanese, Shadow minister for Infrastructure and Transport
– Senator Sarah Hanson-Young, Green Party.
World First
The IRB's board has provided its support to the International Gay Rugby Association and Board, and the event it overseas, the Bingham Cup. Chief Executive Brett Gosper said: "Rugby recognises sport's wider responsibility to society and its ability to drive social change. Sport can cross barriers. Sport boosts self-esteem and Sport promotes inclusivity and celebrates diversity. We are proud as Rugby grows across every continent that the sport's strong values of solidarity, integrity, discipline, respect and passion still make a real difference in modern society."
"The Bingham Cup is a symbol of the power of sport to drive social change. It has opened hearts and minds and will continue to inspire future generations to participate, to express themselves and to have fun," said Gosper.
Bingham Cup organisers have made driving social change a major focus of the 2014 tournament, leading a number of historic initiatives to help tackle homophobia in sports. This included commissioning the first international study on homophobia in sport as well as working with the Australian Rugby Union to tackle discrimination. The ARU was the first major Australian sport to commit to implement policies in alignment with the anti-homophobia and inclusion framework, which it did last year and then followed-through with implementation this week. Other sports followed the lead of the ARU, making similar commitments in April of this year.
Senior Australian federal cabinet minister Malcolm Turnbull was also at the Bingham Cup's opening. He said, "A person's sexuality should be completely irrelevant whether they are playing sports or doing anything else in life. I'm proud Australians are playing such a significant role in highlighting the need for change. We need to continue working proactively to find effective approaches to address homophobia and change sporting culture." Turnbull, who is the Federal Communications Minister, is long-time advocate for same-sex equality. He has also made a significant contribution to support the Bingham Cup.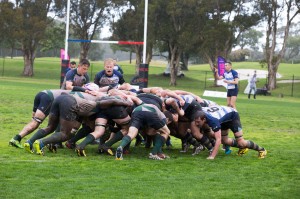 Jeff Wilson, Chairman of the International Gay Rugby Association and Board welcomed the high level support in Australia and from around the world, "The partnership with the IRB and the ARU on issues relating to ending homophobia and discrimination in the Sport of Rugby is ground-breaking. The leadership of both organisations demonstrate that the sport of Rugby is dedicated to creating an environment where players can feel comfortable being honest, authentic and open about their sexual orientation, without the fear of discrimination. This remarkable support will hopefully incite other professional sporting organisations at all levels to follow suit while continuing to create a culture of inclusion and diversity inside the Sport."
Homophobia in sport remains a serious problem, according to one of the international experts involved in conducting the first international study on homophobia in sports, called Out on the Fields (www.outonthefields.com ). The study was commissioned by the Bingham Cup. Experts at six universities are involved, including an Australian pioneer in the field, Dr. Caroline Symons. "Homophobia is often not directed at any one individual but rather it's part of a sporting culture. For example, when men in team sports don't perform as well as they are supposed to, people say they are 'playing like a pack of girls, playing like a pack of poofs'. This can be very damaging to closeted gay people, in particular."