Crossing Over The Rainbow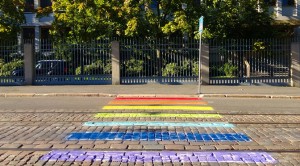 Totnes-based social enterprise Proud2Be Project are creating a rainbow crossing to mark this year's Totnes Pride event.
The initiative has been inspired by cities like London, Sydney and Brighton who created their own rainbow pedestrian crossings; to celebrate diversity and raise awareness about the issues still faced by the LGBT community. The rainbow flag is associated with the lesbian, gay, bisexual, and/or trans (LGBT) community and LGBT activities around the world.
The temporary rainbow crossing will be the first of its kind for a rural town and will be located outside St Mary & St George R C Church on Fore Street in Totnes. The crossing will be created with liquid chalk spray on Monday 1st September.
In order to create the most beautiful and professional job Proud2Be have teamed up with local artist, Karen Abadie who will lead the team of volunteers. The crossing will be funded by a successful crowdfunding campaign, which yesterday reached its target of £400.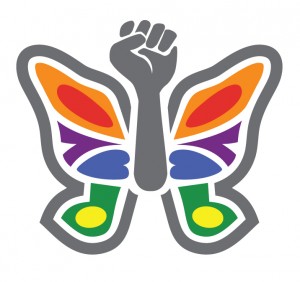 Supporter of the initiative, County Councillor Robert Vint said "I am currently involved with plans for several real zebra crossings around the town and am delighted to also lend my support to this symbolic crossing to promote equality. Both projects, in their own ways, should help make the town a safer, friendlier and more inclusive place for all."
The initiative will mark the second Pride for Totnes, which will be held on Saturday 6th September and will bring Devon's lesbian, gay, bisexual &/or trans (LGBT) community together with their friends, families and supporters, for a full day and night of celebration in the town.
Entry to the daytime events at Totnes Civic Hall is just £2 for adults, £1 for 11-18 year olds, and is free to those under 11 and to Carers & Enablers. Tickets to the Totnes Pride After Party are £10.00.