Freemasons – 'Shakedown 3'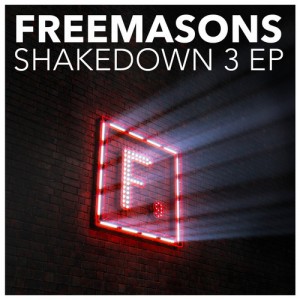 With their huge gay following our House music heroes, Freemasons, are back with the massive, 'Shakedown 3' EP. The EP, out 1st August on Freemaison Recordings, features exclusive productions from their forthcoming 'Shakedown 3' artist album, including edits and DJ-friendly extended mixes. The EP is an exciting taster of what dance music fans can expect to hear from their highly anticipated album release.
Freemasons a.k.a. Russell Small and James Wiltshire, remain among the most in-demand house music producers around. With 6 top 20 hits behind them and a list of remixes that reads like a who's who of popular music (Beyoncé, Whitney Houston, Kylie, Katy Perry, London Grammar, John Newman and many more), Freemasons celebrating 10 years at the top this year and remain firmly established as the act guaranteed to fill any dancefloor.
The EP features 3 original productions alongside the Freemasons cover of the classic house track 'Discopolis'. The first track 'Nothing To Lose' is a Freemasons track with singer/songwriter, Andrea Martin on vocals. Andrea has worked with the likes of Leona Lewis, En Vogue, Angie Stone and many more, and has written over 30,000 songs! 'Nothing To Lose' should sit comfortably in her top 10 best songs; the energetic house beats, hooky lead line and uplifting vocals make this an instant weekend floorfiller!
Track 2 sees the Freemasons change into their Pegasus guise to deliver 'Into The Blue'; a quality house track on a slightly deeper vibe. A collaboration with Emma Rohan, described by Freemasons as "easily the most gifted writer we've had in the studio for a long time", 'Into The Blue' is a beautiful song, with a Balearic tinge to the production – definitely one for the pool party!
Track 3 sees the Freemasons step it up a gear as they tear up the dancefloor with 'True Love Survivor', a trademark, uplifting big room tune, full of energy and emotion, with a stunning vocal performance from HANA. The Brighton-based singer/songwriter met James in the Brighton Apple store, where she was working. She gave him a demo and the rest is history…
Track 4 is a cover version of the classic, Lifelike & Kris Menace track, 'Discopolis'. Always a fan of this trac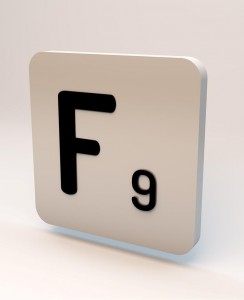 k, the guys wanted to remake it for today's dancefloor. As they explain, "Discopolis has been a favourite of ours since we first heard it – a modern electronic classic with one of those basslines that will go down in club history. Our version is designed to bring it bang up to date sonically, without losing any of its atmosphere. It's an homage to a piece of music we've always loved"
Tracks 5 and 6 are extended mixes of 'Nothing To Lose' and 'True Love Survivor', mixes certain to be added to the arsenal of all big room party DJs.
The 'Shakedown 3' EP is a statement of intent; Freemasons have kicked open the doors of their studio and are ready to deliver the dance music album of the year. The 'Shakedown 3' EP is early warning – dig out your dancing shoes!
Released 04/08/14