Book – The Oldest Gay in the Village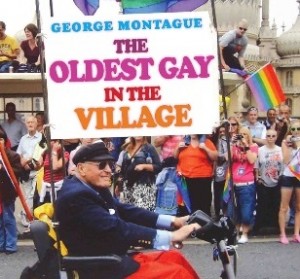 A powerful, moving and very personal account of one man's experience of being gay over the last nine decades.
"I am the Oldest Gay in the Village. This is the story of my life and, by extension, of countless others; lives lived half in shadow, half in light. And it is also the story of how mine became a love that can finally speak its name."
· George Montague has lived an incredibly full life. Born in 1923 and successful in every aspect of his life: an RAF veteran, the leader of a Scouts group for the disabled, and a business owner. The one thing he had to hide? His sexuality.
· In 1974, George was charged with gross indecency for the crime of loving another man. Never a quitter, he pursued in his quest for gay rights and became an ambassador for Brighton Pride.
· The Oldest Gay in the Village chronicles the changes to gay rights in George's lifetime and how, even in the face of adversity, his ultimate aim is to educate those who do not understand homosexuality. His lifelong struggle for acceptance is finally here and he can proudly claim that he is the oldest gay in the village.
Out now – £8.99 – John Blake Publishing