Same Sex Marriages mean guest gift dilemmas.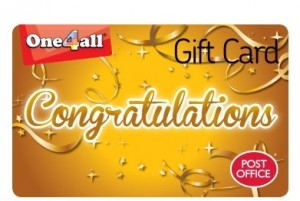 New research from One4all Gift Card, the leading multi-retailer gift card from the Post Office, has shown that 59% of wedding guests find their options limited when it comes to buying for a same-sex wedding couple.
Despite legislation permitting same-sex marriages coming into force earlier this year in England, Wales and Scotland, it seems that the market for cards and gifts is failing to catch up, with a third of people (32%) saying that they found it difficult to find a suitable greetings card.
With the cost of weddings rising and the average wedding now setting a guest back £400, the majority of respondents (66%) revealed that they would be spending less than £50 on a gift. The survey also revealed that presents in general were a problem area, with 26% struggling to find a suitable gift for a same-sex wedding and in particular citing a desire to get a gift with a personal touch but failing to find the right options.
Many people believe that same-sex couples are likely to already be living together in a fully-stocked home so "traditional" gifts might not be required. While this is often true, it doesn't necessarily mean that other alternatives aren't on offer and contributions to a holiday, spa day or short break could be seen as useful options.
As well as these – and with 52% of respondents wanting to buy a gift with a personal touch to mark the special day – wedding guests are now looking at options that gives the couple a choice of gift while also being unique.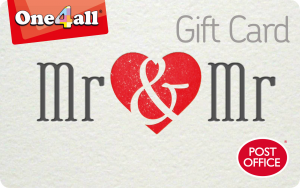 In response, One4all Gift Card is providing a Personalise My Card service which allows you to create your own gift card with photography and text that you can use to provide your congratulations – whether it's a same-sex wedding or not.
The One4all gift card is available from Post Offices across the UK and online at www.one4allgiftcard.co.uk