Pride in the House – Artwork submissions wanted.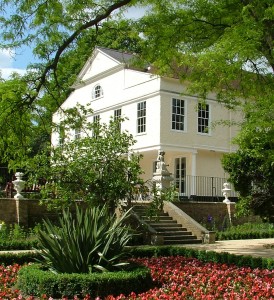 Lauderdale House is now inviting new submissions from UK-wide LGBT professional artists for the 12th annual 'Pride in the House' exhibition this summer. The winning submission will receive a free solo exhibition at Lauderdale House!
'Pride in the House' grew out of the first Mardi Gras Arts Festival celebrating gay and lesbian artistic talent held at Lauderdale House in 2002. Lauderdale House is delighted to further its legacy with the 'Pride in the House' exhibition and competition, now in its 12th year. Gay and lesbian artists are invited to submit artwork to exhibit in a group show that celebrates the artistic talent of the LGBT community. A panel of independent judges will select a number of finalists, and an overall winner who will be awarded a free solo show at Lauderdale House later this year.
Artists are invited to submit up to eight reproductions that are suitably representative of their work, in the form of postcards or photos, and/or by email. At this stage, please do not submit any original pieces.  Please note: slides cannot be accepted. An independent panel of judges will consider all submissions, and select the finalists. Please note that only 2D work that can be hung on the walls will be considered. Unfortunately we are unable to accept any free-standing objects or items.
Lauderdale House is an Arts and Education Centre, with three Gallery spaces which are multi-use arts spaces.  The Gallery in which this exhibition will be held will be open from Wednesday to Friday on both weeks of the exhibition during the day, and on both Sundays from10am to 5pm.  Saturdays are a subject to private bookings.  In addition, outside those hours, it will be used for our regular programme of concerts, children's classes and children's shows, weddings and parties, etc.  Therefore because of the multi-use nature of the space we are not able to accept work that might be interpreted as unsuitable for children.  Please note that we do not in any event accept sexually explicit homosexual imagery as part of our programme.  We are not seeking to introduce any censorship but are aware that the multi-use nature of the space makes it unsuitable for work that might be pushing those boundaries and would therefore only be seen in the context of a dedicated gallery.  All work must be in accord with our equal opportunities policies. 
Images sent by email must arrive by 10am on Monday 23 June 2014 at aerdal@lauderdale.org.uk . Successful applicants will be notified as soon as possible, when further details will be discussed.
Further info: www.lauderdalehouse.org.uk      Tel: 020 8348 8716
https://www.facebook.com/lauderdalehouse