Peter Tatchell Becomes First Proud2Be Patron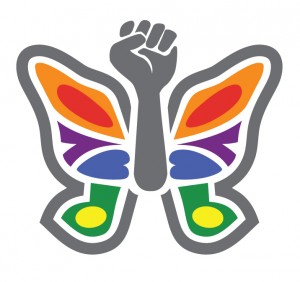 LGBT organisation Proud2Be Project are proud to announce legendary human rights campaigner Peter Tatchell as their new Patron.
 Peter is best known for his tireless work with lesbian, gay, bisexual and trans (LGBT) social movements. Born in Melbourne, Australia, in 1952, Peter began campaigning for human rights in 1967, aged 15. In 1969, on realising that he was gay, the struggle for LGBT freedom became an increasing focus of his activism.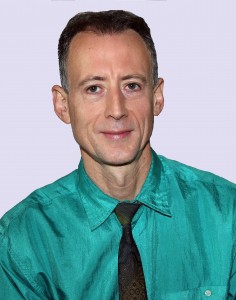 Talking about his support for Proud2Be Peter Said: "I'm very proud to be a Proud2Be patron. Congratulations on your wonderful work for the LGBT community. Much admiration and appreciation"
 Proud2Be exists to empower all LGBT people to be proud of who they are, by promoting social and cultural change for LGBT people by helping to raise their self-esteem, self-worth, and transforming and building safer communities.
 The non-for-profit organisation began three years ago when gay identical twin brothers, Mat and Jon Price sat in front of their web cam and recorded a short video. In the video they explained how they are both "proud to be gay".
Since then a number of high profile LGBT figures have contributed to the international campaign including Peter Tatchell, international bestselling author Andrew Solomon, political activist Christine Burns MBE and Stephen Fry who said: "I am happy to be counted as a supporter of Proud2Be at every turn".
As well as running the campaign, Proud2Be; holds a number of social events in South Devon, has their own community radio show, facilitates workshops and provides consultancy to a number of organisations in Devon and Cornwall.
In September of last year, Proud2Be launched the first ever Totnes Pride, which saw nearly 1000 people coming from all over Devon & Cornwall, to celebrate the local LGBT community.
About last year's event, Peter said: "I was very proud to be a part of Totnes Pride 2013. It was a great success, with a wonderful community atmosphere and double the numbers expected…Bring on Totnes Pride 2014!"
Proud2Be are now busy planning this year's Pride event which will be held on Saturday 6th September and intend on launching a Devon-Wide Youth Service and opening the first rural LGBT community hub in South Devon, next year.
Project founders Mat and Jon said:  "Peter has been an inspiration to both of us for many years and has shown unwavering support to the project since its inception in 2011. He has recorded his own Proud2Be video, attended the launch and was guest of honour at Totnes Pride 2013 where he opened the event and took part in the live panel discussion. We are thrilled to announce that Peter will be joining us again at this year's Totnes Pride and we would like to take this opportunity to welcome him into the Proud2Be family as its first Patron."
Further information on Proud2Be Project at www.proud2beproject.org