Andy Fraser – Gay Rock Icon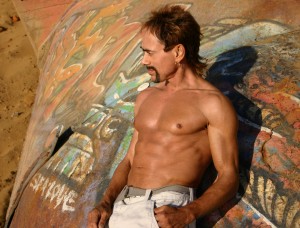 Andy Fraser – founding member, bassist and songwriter for '70's superband, Free ('All Right Now') – announces the launch of his monumental 17th album entitled 'On Assignment', released on 22nd September.   From the album, the poignant conservationist track, 'This Is The Big One', has been declared the anthem of this year's World Environment Day (in association with UNEP), thus publicly revealing Andy's dedicated role as a global activist.  Six decades in the industry – but this man is more current and relevant today than he's ever been as he uses his musical muscle to force change on vital world-wide issues….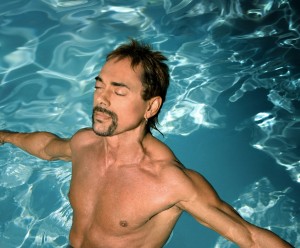 As Andy prepares to celebrate his 40th anniversary as a solo artist (in 2015) he also demonstrates his iron-will as a global rights activist, joining the album line-up for the Rock Against Trafficking campaign (RAT) alongside Justin Timberlake, Bruno Mars, Stevie Wonder and Slash; as well as fighting for the conservation of endangered marine life with the release of a feature length film, 'Tears of a Mermaid' with daughter, Hannah Fraser……..  The Andy Fraser story may be woven within the fabric of our musical history – but as this man takes on the world, his next chapter being written!
THE ALBUM: 'ON ASSIGNMENT':
A survivor of both cancer and AIDS, Andy Fraser is a strong social activist and defender of individual human rights.  His latest album, 'On Assignment' says it all – a musical expression of his fears for the future and his passionate appeal to mankind to protect what we have whilst we still can.  A 12-track musical masterpiece, 'On Assignment' covers issues of environment, human relationships, love, respect and wisdom; beautifully fusing a wide spectrum of musical genres from rock, roots and reggae through to blues and touches of gospel.  But the jewel in the crown is delivered within the lyrical genius of 'The Big One'.  Perhaps the most galvanizing lyrical work of Andy's career,  'The Big One' is a powerful song about global warming and its devastating effects on the earth. With a driving rock beat, haunting vocals, and virtuoso slide work from one of music industry's best female guitarists, Kat Dyson (Prince and The New Power Generation and Cyndi Lauper), the track harkens back to the days when music carried messages that entered the social consciousness and helped to spark change.
Released on Andy's McTrax label, 'On Assignment' unleashes the dawning of a new chapter in the Andy Fraser musical story – one which has it's eye firmly fixed on the future – musically, ethically and lyrically.  Established Fraser fans will rejoice and new generations will be recruited as the almighty Andy Fraser steps back into the limelight.  A new chapter has just begun…..
The Album, 'On Assignment' is released on McTrax via Thoroughbred Music on 22nd September
Website: http://www.andyfraser.com                        Facebook:  https://www.facebook.com/AndyFraserBass