Daniel Radcliffe by Jonathan Dahl.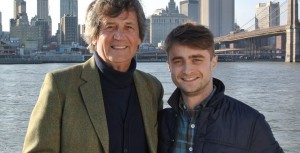 There's no doubt about it, Daniel Radcliffe is a phenomenon.
From Hogwarts to Hollywood the child star has matured like a fine wine, and has gotten so much better with age. Minus that geeky look he is actually quite a bit of a heartthrob and I'm sure many of you wouldn't mind working some magic with him and getting to play with his wand (sorry about that, it had to be said and now it's out of the way, that will be the last such double entendre).
In July, Daniel will celebrate his 25th birthday, while this week on SKY, the arts programme, The Southbank Show, will be dedicated to him and he will become one of the youngest artists ever to receive such an accolade.
When the hugely successful Harry Potter books transferred from the page onto film, it was the very young and innocent 11 year-old who was cast as the wizard who would save the world… and us muggles… from the evil dark lord. Daniel took the part and ran with it for over 10 years, in which time he became a consummate actor but defined by the public, as many child stars have been before him, as only that particular character.
Whilst he grew in confidence and stature right in front of our eyes, we never really thought of him as doing anything but a bit of 'Expelliarmus' for the rest of his life. Dan had other ideas. He saw what had happened to others who had got caught up in the 'young and wild star' machine and, although he toyed with it briefly, Dan was made of sterner stuff and wanted a career that would outlast Harry Potter.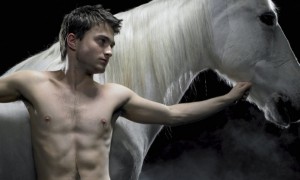 It came as a shock when Daniel wanted to pursue his profession further and decided to shrug off the wizard's guise and take to the stage. Surprisingly, he appeared in the West End production of 'Equus', where everyone could see our 'Harry' in the buff. This heavy, psychological drama about a disturbed youth who blinds some horses was not for the feint-hearted, but carrying Daniel's name its success was guaranteed. However, not only the 'Potter' fans loved it… the critics did too and became the 'must see' production of the season. The show was a huge sell out in the West End and even when it transferred to Broadway the auditoriums were packed to the rafters every night and winning Daniel the award for: Favorite Leading Actor in a Broadway Play.
It was a brave move for Dan to strip off and bare all in 'Equus' and it paid off big time. Although Dan was sceptical about fronting the show, he has since gone onto say that all it takes is for one person to see you and have faith and believe in you: That you will be recognisable for something other than the role that launched you to stardom and catapulted your career.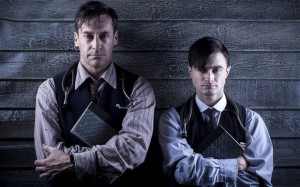 Since then Dan has taken on many roles and has received positive plaudits from all of them. The horror film The Woman in Black, the independent movie Kill Your Darlings, where he had to play a young Allen Ginsberg losing his virginity to another man. The director told him it would be a painful thing to experience and our Dan made it so believable. His stage appearances have also proved a huge success both here in the UK and in the USA. He took to the small screen and appeared in the dark comic horror that was 'A Young Doctor's Notebook' on SKY opposite John Hamm and was a knowledgeable panellist on Stephen Fry's show QI.
On chat shows he comes across as an easy going but excitable lad enjoying his work… and he does. So much so that he's been able to take the piss out of himself with a deprecating appearance in Ricky Gervais's 'Extras' and he has even received the blessing of 'yellowness' when he guested in The Simpsons. 'Doh'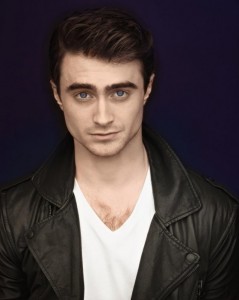 There seems to be no end to this young man's talents and it is great to see the range of characters he has portrayed. It would be easy for him to use his celebrity for getting into clubs or appearing in Heat Magazine but Dan has so much more about him. He is a vociferous gay rights supporter. In his early career, when rumours spread that he was gay, his response was "Some people think I'm gay when I meet them, which I think is awesome". He supports same-sex marriage and is also an advocate in the US for The Trevor Project, which campaigns against, and brings awareness of, LGBT suicide (https://www.thetrevorproject.org/ ).
So, it is very hard to dislike a chap who is so darn likable and isn't afraid to voice his opinions, take chances and become quite a bit of hot–totty whilst on his particular journey.
There are plenty of opportunities to see our hero on screen in the coming months but in the meantime you can catch him in conversation with Melvyn Bragg as he is the subject of The South Bank Show on Sky Arts, this Thursday 26th June.