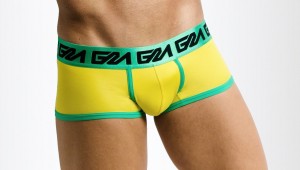 Throw out your M&S undies and take a look at the vibrant world of the Garçon Model range of colourful underwear.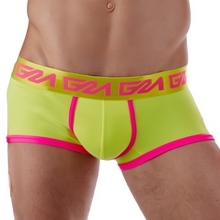 The company was founded in late 2012 out of a desire to strive for perfection and rejuvenate the premium men's underwear market. Gone are the days that men are restricted to wearing dull colours, ill-fitting boxers, bargain multi-packs or cling to a design that is out-dated and irrelevant to today's trend setting fabrics and design.
It's all classically styled, produces optimum comfort, great support, lustrous finish and, perhaps just as importantly, has a kick-ass waistband
Briefs just got a whole lot sexier! The special blend of polished microfiber sculpts your body to perfection, is ultra-soft, while offering great support.
Prepare to be seen, admired and make your most valuable assets feel… a whole lot more valuable.
See for yourself at: Garcon Model at Bent.com