Ten things to do during the World Cup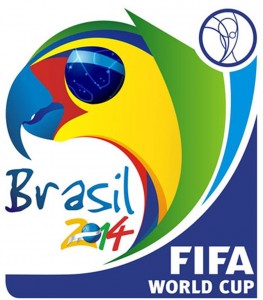 With the imminent start of yet more football on TV you might find that you need a bit of a diversion. We've all been there. We're not quite as enthusiastic as our partner is about something. It could be fashion, Kylie, Eurovision, his favourite bar, choice of aftershave or even his friends… but quite often it will be about his strange passion for football.
If you aren't a sports lover it can seem almost incomprehensible as to why his obsession should centre around a constantly changing team. Come the Internationals, and the World Cup in particular, just when you thought the season was over it all starts again, this time at strange times of the day and night. You might even have tried to show some interest; learning a few of the player's names (as long as they are cute), commenting on their team strip (lovely shorts) or even putting up with him having his mates around to watch a game on your pride and joy… the 42" HD TV. However, since 22 young men running around in their shorts, sweating in the heat and having amazing ball control still doesn't excite you… what can you do as he's glued to the screen and raving about the 'artistry' of the Brazilians?
What you need to do is find similar World Cup 'widows' and plan events to cover all the footy games because your partner is going to be on a bit of a rollercoaster of emotions as his team progresses (or not) through each stage of the competition… and you will need support from your friends.
1. Get plenty of booze in. Form a wine/beer/cocktail appreciation group and get pleasantly hammered. Try not to get distracted by drinking a Spanish Shiraz and saying how much you like Spain's approach to football.
2. Have you own pamper party (this can be a solo event but more fun if there are a few of you) and get you bits massaged by some oily fingered hunk.
3. Get your friends to clear out your out- dated wardrobe but only as long as you can do the same to theirs.
4. Pick a restaurant to go to when each game is being played and put the bill on his card.
5. Plan a vacation that he will be taking you on the minute the World Cup is over (as long as it isn't a tour of all the footy stadiums in Brazil).
6. Go to the cinema and catch up on all those movies he didn't want to see.
7. Have late night picnics with your mates. Candles, fairy lights a touch of Buble on the iPad.
8. If you're that way inclined, go to the gym and present your man with the new, fitter, healthier, sexier you… then have nothing to do with him.
9. Become the next Mary Berry and improve your baking skills – a regular competition with your friends would make it far more exciting (for fun in the kitchen, see if Paul Hollywood is available to judge).
10. Get a new man who thinks you are more important than 11 young, athletic hunks in shorts.
The sad news is, even when it's over… the new football season is just a few weeks away!