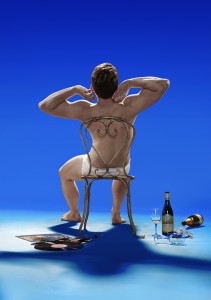 'What's a night between friends?'
On its premiere, Kevin Elyot's Olivier and Evening Standard award-winning comedy, My Night With Reg, defined a moment in the lives of gay men and became an instant classic. For its 20th anniversary, rising star Robert Hastie directs the first major revival.
At Guy's London flat, old friends and new gather to party through the night. This is the summer of 1985, and for Guy and his circle the world is about to change forever. Deliciously funny and bittersweet, Kevin Elyot's comedy captures the fragility of friendship, happiness and life itself.
Dates: 31st July – 27th September
Donmar Warehouse, 41 Earlham Street, Seven Dials, London, WC2H 9LX, UK
www.donmarwarehouse.com Box Office: 0844 871 7624.