Spring Awakening with Jimmy and Friends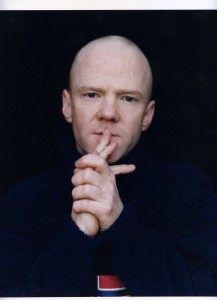 Jimmy Somerville, singer with Bronski Beat and The Communards, will perform an exclusive, short acoustic set at the National AIDS Trust's flagship fundraising event, Spring Awakening, on Wednesday 14th May.
Somerville will be performing classic hits such as Don't Leave Me This Way, You Make Me Feel (Mighty Real) and Smalltown Boy. The set will celebrate the 30th anniversary of gay anthem, Smalltown Boy, which will be re-released later this year alongside a new 'disco' album from Jimmy.
Joining Jimmy as event host is former stand-up and TV legend Clive Anderson, of Whose Line Is It Anyway? fame. Clive will be entertaining the crowd with his trademark dry wit throughout the night. Completing the line-up is the irrepressible Christopher Biggins, returning to his role as Spring Awakening auctioneer, where he will oversee the bidding on this year's array of money-can't buy prizes – including a chance to win a part in a Hollywood film and a week-long break in a celebrity's holiday home.
Deborah Jack, Chief Executive of NAT (National AIDS Trust), comments: "We have a truly unique line-up of entertainment this year in the form of Jimmy Somerville, Clive Anderson and Christopher Biggins, as well as some spectacular prizes. Each year the money we raise at Spring Awakening goes to fund our work challenging HIV stigma and discrimination, championing the rights of people living with HIV and educating the public about how to protect themselves and others from the virus."
The evening, held in BAFTA, 195 Piccadilly, will have an old-school movie glamour theme, in keeping with the iconic surroundings. As well as the auction there will be a tombola of luxury items and experiences from the likes of contemporary British jewellery designer Stephen Einhorn, historic 5-star hotel The Langham and decadent and quirky West London furniture designers, Jimmie Martin. Guests will also enjoy a champagne reception, as well as drinks and canapés.
Deborah, continues: "This year we are literally rolling out the red carpet for our guests, as they enter BAFTA just like the stars. Throughout the night we will be pulling out all the stops to make sure they feel like true VIPs."
Tickets to 'Spring Awakening' are £95 each and can be purchased by visiting: