Bent America – Jason Walker's 'Heart' Beats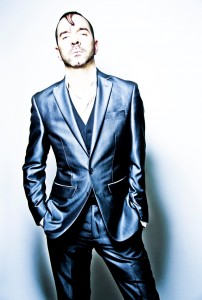 By Paul Hutnick
Jason Walker hit the national spotlight with a winning performance on American TV's It's Show Time at the Apollo. Soon afterward, Junior Vasquez signed him to his label where they released two dance albums, "This Is My Life" and "Flexible". From their collaboration, Walker amassed three Top 10 Billboard hits and was nominated Best Breakthrough Dance Artist at the prestigious International Dance Music Awards.
Four years ago, he set out on his own, releasing his third album "Leave It All Behind". It, too, climbed the Billboard chart, landing at #15. Walker followed it with his "Live and Unplugged, the 6th Ave. Sessions" album. Then, he collaborated with C-Rod on two club singles "Raise Your Hands" and "Beat Don't Stop", his eighth and ninth Billboard charting dance records.
Tell It To My Heart marks Jason Walker's first collaboration with Bimbo Jones. It combines Hi-NRG, freestyle and EDM elements, resulting in a sound that has the potential to forge a new path in club music – just as the original version did in 1987.
Were you intimidated to take on "Tell It To My Heart"?
Well, yes! Who wouldn't be? I love the song and I love Taylor Dayne. I mean, who doesn't? They're both classics.
What made you decide to record it?
This was all Bill Coleman's brainchild. Bill is the owner of the Peace Bisquit dance label and the manager of the great Ultra Nate, Chris Willis, and Cazwell. I've always wanted to work with him. When he suggested I cover the track, I jumped at the chance.
How does your version compare to the original?
I would never say it's better or even near it. Taylor Dayne is a beast of a singer! One of my all time faves. I think it's just a new take on a classic. Bimbo Jones (the producers) and the other remixers really nailed it!
What did you do to put your special Jason Walker stamp on the track?
(Laughing) I never kiss and tell. That's a tough one. I don't know really. I just sang it like me, if that makes any sense.
What other diva track would you like to tackle?
I've always wanted to do a new version of "Where Love Lives" by Alison Limerick, but I don't know if it will ever happen. We'll see.
I thought for sure you'd name a Kristine W song. You've been very vocal about your love for her.
I already recorded one of Kristine's songs. I did "No More" on my first album with Junior Vasquez called "This Is My Life". It was a real high for me! Since then, Kristine and I have been on the same bills together and I've done some backing vocals for her.
What do you love best about Kristine W?
There's no one best thing. It's just her. Everything about her.
Do you remember the first time you met her?
I do! Kristine may not remember this, but I met her shortly after I moved to New York City in 2002. I was so new to the city. She was performing with Junior (Vasquez) at Exit and it was the first time that I had ever seen him live. Up until that point, I only had their music on cds but never actually experienced them in person. So I went to Exit at 8 AM and stood right up front and almost peed my pants. It was surreal. After the show, I snuck backstage and was able to say a quick "Hello" and "I love you" to Kristine and that was it. It was real quick but I'll never forget it!
If you had to choose betwee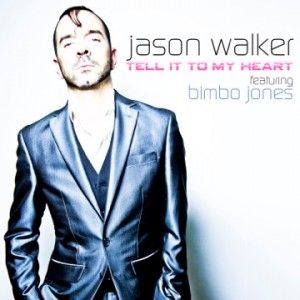 n Kristine W and Taylor Dayne, who would you choose?
(Laughing) Next question!
What's next?
Well, promo for "Tell It To My Heart" is just getting underway so I'll be performing a lot of shows throughout the US and hopefully Europe soon! I've got some new music brewing with Tony Moran that I'm really excited about. And I'm finally wrapping up my next album of "soul-inspired" music. So lots happening! It's good to be busy!