Anti-gay ban for Olympic Games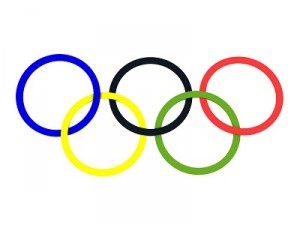 Over 115,543 members of global lesbian, gay, bisexual and transgender rights organisation, All Out, have sent a message to the President of the International Olympic Committee, Thomas Bach. Public submissions close Tuesday for reforms being considered for the Olympic Agenda 2020 in Monaco later this year. 52 Olympians also came together to condemn Russia's discriminatory laws and support respect for the Olympic principle of non-discrimination.
"Russia's extreme anti-gay laws and violence were largely ignored by the International Olympic Committee throughout the Sochi Olympics. There must be basic, minimum standards to ensure that Olympic Host Countries protect athletes, tourists, and citizens of every country," said Andre Banks, Executive Director and co-founder of All Out, a 1.9-million member global movement for love and equality. "It's time for the Olympics to change the rules and make sure that all future Games follow Principle 6 of the Olympic charter — ensuring non-discrimination for all."
"No country has a perfect human rights record but potential Olympic hosts should be held to the highest standards of the Olympic Charter. Countries with laws designed to discriminate against or attack the dignity or human rights of anyone — including lesbian, gay, bi and trans people — are clearly inconsistent with the Olympic Charter and should not be given the honour and privilege of hosting the Olympic Games" continued Banks.
Over 74,709 All Out members from around the globe signed a petition which was delivered to the Committee and an additional 40,985 members sent their own messages directly to the Committee, urging the IOC to take the following steps:
Overhaul the bid process to include requirements that host countries do not have laws in place that discriminate on protected grounds against groups, including lesbian, gay, bisexual, and transgender people, in violation of international law. The IOC should consider submissions from independent human rights organizations regarding any prospective host country's human rights record.
Future host city contracts should include specific human rights pledges and a commitment not to introduce laws or policies that violate human rights law before the Games. These contracts should be made public and include clear sanctions for failing to respect these commitments, up to and including a relocation of the Games.
Amend Principle 6 of the Olympic Charter to specifically prohibit discrimination based on sexual orientation or gender identity. Although the IOC has stated publicly that it considers discrimination based on sexual orientation to be prohibited, the state-sponsored discrimination surrounding the Sochi Games points to a need to clearly codify these policies in the Olympic Charter.
"Since 2011, All Out members have been mobilized alongside Russian associations to stop the anti-gay laws that have been flourishing in the country," said Andre Banks. "Global sports institutions like the International Olympic Committee and FIFA have a key role to play to fight blatant discrimination including anti-gay laws, which violate their own institution's principles."