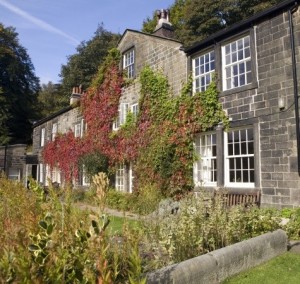 Arvon, the creative writing charity, are running a residential Queer Fiction writing week, led by Kerry Hudson and Jonathan Kemp. The course takes place at Lumb Bank, The Ted Hughes Arvon Centre, close to Hebden Bridge in West Yorkshire. Spend a week immersed in writing, with a mixture of workshops, tutorials and private writing time. This is the second time Arvon have run a specifically queer writing course, following a hugely successful week with Stella Duffy and Patrick Gale last year. Grants are available to help with course fees – last year we were able to help more than 90% of all writers who applied.

What is queer and how do we write (about) it? This week will provide an energetic, safe environment in which to explore the difficulties and joys of writing about LGBT lives and issues, or lives and characters 'outside or against the norm'. Irrespective of sexual orientation, and whether you're an experienced writer or just beginning, you'll be encouraged to be bold in your choice of stories, voice, style and character in representing alternatives to mainstream gender and sexuality.
Kerry Hudson's critically acclaimed debut Tony Hogan Bought Me an Ice-cream Float Before He Stole My Ma was shortlisted for numerous awards including the Guardian First Book Award, the Guardian First Book Award and the Green Carnation Prize.
Jonathan Kemp's first novel London Triptych won the Authors' Club Best First Novel Award. He has also published a collection of short prose, Twentysix, and a non-fiction title, The Penetrated Male. A second novel is forthcoming.
Guest: James Dawson is the award-nominated author of dark young adult thrillers Hollow Pike, Cruel Summer and the forthcoming Say Her Name.
Queer Fiction – Exploring the alternatives, 2 – 7 June 2014.
Twitter is @arvonfoundation, facebook.com/arvonfoundation and website is arvon.org