Travel – The lowdown on H-Town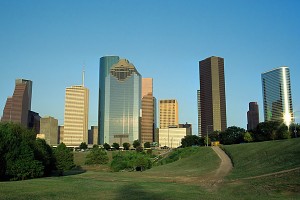 From downtown high-rises to laid-back districts: Adrian Gillan flies United to land in Houston!
America's fourth largest – and number one fastest-growing – city, Houston (a.k.a. H-Town), was founded back in the 1830s in a Texas region that has flown six flags since the European invasion: French, Spanish, Mexican, Texan, Confederate and now USA! Oil and maritime port industries powered its massive 20th Century expansion, and – whilst space exploration continues to assure its place in history – it is now home to one of the world's biggest healthcare hubs and boasts a massive food and arts scene; plus a sizable gay district. And it's all just a nine hour direct flight from London, by United.
Stay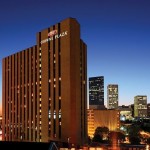 Halfway between the huge Galleria Mall and Downtown Houston, the Crowne Plaza Houston River Oaks (2712 Southwest Freeway, Houston TX 77098; T: +1 (713) 523-8448; ) is perfectly located near the major roads that will easily take you wherever you want to go in your much-needed-in-spread-out-Houston hire car! Failing which: a complimentary shuttle bus should help you out within a 3-mile radius. The hotel rooms and suites are spacious and retro-stylish, with those on the upper floors affording views over Houston's multiple skylines. Other hotel amenities include an outdoor pool deck for summer months; a shop for all those useful gifts, accessories and snacks; a 24-hour fitness centre; an excellent concierge service; connected multi-storey parking; and the ambient Reeds Restaurant, dishing up delicious fodder for breakfast, lunch and dinner. Friendly service throughout. Free wifi too.

Located slap-bang in the middle of the Galleria shopping area, also due west of Downtown, the recently-renovated AAA-rated 4-Diamond Royal Sonesta Hotel Houston (2222 West Loop South, Houston TX 77027; T: +1 (713) 627 7600; ) is an imposing 23-story 485-room affair, likewise with connected multi-storey parking and free local shuttle bus service. Its rooms and suites all have modern furnishings and exceptionally comfy beds. The hotel offers three main food and beverage outlets – the excellent ARA restaurant for a full-on sit-down; the buzzing Axis Lounge for a relaxed sip-and-nibble; and the funky Launch "grab-and-go concept" for those on the run! Top service. Free wifi.
Sights
Get your bearings at the Houston Visitors Center (901 Bagby), a mine of info on local history, culture, attractions, eateries, shops and such. You might even hop on a Houston City Tour (double-decker in summer) from outside this imposing building, to help further orientate yourself.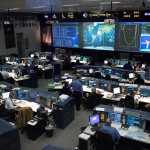 "The Eagle has landed… one giant leap for Mankind… Houston, we have a problem!" Whatever else you do, touchdown fast at Space Center Houston (1601 NASA Parkway), the official visitors' centre of NASA's Lyndon B. Johnson Space Center, about an hour's drive out of town, featuring many literally out-of-this-world interactive exhibits including moon rocks to touch; a step inside the historic Mission Control room; a Space Shuttle simulator and real Shuttle on the tarmac outside; the complete mint-condition 100-metre-long Apollo 18 rocket, mothballed when NASA changed its plans back in the early 70s; the vast hangar where astronauts train; even talks from real-life astronauts!
The Theatre District boasts six performance halls – the highest concentration of Downtown theatre seats outside Manhattan – and happy home to permanent, professional, resident companies in all major performing arts disciplines: opera (Houston Grand Opera), ballet (Houston Ballet), music (Houston Symphony Orchestra, at the Jones Hall), and theatre (The Alley Theatre, including a lovely little studio space ).
Houston's Museum District attracts over 7 million visitors a year. Key sites include the Museum of Fine Arts (1001 Bissonnet Street), with over 56,000 works from antiquity to the present; the Museum of Natural Science (One Hermann Circle Drive), featuring an IMAX Theatre, Planetarium and Butterfly Centre; and immaculately-kept Houston Zoo in lovely leafy Hermann Park. Located near the Museum District are the free-admission Menil Collection (1515 Sul Ross Street), one of the most significant private collections of modern times, with nearly 15,000 works dating from the Paleolithic era to today; and adjacent meditative Rothko Chapel (3900 Yupon Street).
Back in the centre, check out the Downtown Aquarium, complete with its ever-roaming white tigers. For something a little different, just north of centre, do a tour-and-tasting at friendly Saint Arnold's Brewery (2000 Lyons Avenue ), now home to Texas' oldest craft brewer! Drive out south east of Houston to enjoy the shops, eateries and fairground at the Kemah Boardwalk.
If you like your shops, apart from the aforementioned Galleria – Texas' largest shopping mall – check out boutique-brimming Rice Village (6100 Kirby Drive) near Rice University; or the picturesque Victorian Houston Heights shopping district (Heights Blvd., Yale Street and 19th Street).
Eat
Overlooking a leafy Downtown park, The Grove (1611 Lamar, Houston, Texas 77010; T: +1 (713) 337 7321; ) has a magical, spacious airy feel at any time, but really comes into its own awash with light by day, or on a midsummer's eve. It's extra hard to believe you're in the middle of a big city when you relax amidst the glass-walled, wood-and-steel surrounds; or as you scan the American Rustic menu brimming with tantalizing appetizers, salads, seafood, rotisserie specialties, steaks, sandwiches and decadent deserts. Moreover, the joint oozes eco-friendliness, with its very own second floor herb and tomato garden!
"Good food, good drink and good company": that's the promise, and Sparrow (3701 Travis St, Houston, TX 77002; T: +1 (713) 524 6922; ) truly delivers – plus you can definitely add fab service and great ambience too at this south Downtown gem. Chef Monica Pope's locally-sourced and seasonal cuisine is full of surprises, with new twists and takes on every plate, from an unusual cut of meat here to a dash of popcorn there – but never a gimmick! If you're too bowled over by the choice of creative options on the constantly changing main menu, why not treat yourself to the yummy playlist on the taster menu, paired with fine wines? Or if you fancy fun in a group, why not even book ahead and cook up your own feast upstairs under Monica's helpful glare?
Chef/Partner Ryan Hildebrand, Chef de Cuisine Greg Lowry and their entire animated and characterful team truly put on a show from their open-plan exhibition kitchen at Triniti Restaurant & Bar (2815 South Shepherd, Houston, Texas 77098; T: +1 (713) 527 9090; ) and dish after dish hit the mark, guided by the "culinary triad of sweet, savoury and spirits" in a "progressive American" restaurant powered by "Third/Gulf Coast French" cuisine  – meaning local and seasonal fare prepared with light-handed French techniques. In other words: old school meets new school. The airy space, with its mix of wood, metal and concrete hits just the right mark – not too casual, not too contemporary. Commissioned artwork and British-designed custom chandeliers inside are complemented by the tree-lined patio and chef's garden without. Optional chef's table and counter seating all add to the buzz. Fab bar and lounge area too.
Scene
Houston's out and proud lesbian mayor is now serving her third term of office – which says it all really. And, although the scene is perhaps a tad more absorbed into the wider city and community than of yore, the highest concentration of LGBT bars and clubs is still in the lovely residential Montrose district, just west of Downtown. Here's a mere sampler of Houston's queer haunts:
Barbarella (2404 San Jacinto, Midtown) – popular, fun club.
Blur Bar (710 Pacific Street, Montrose) – LGBT-friendly 2-story club, near South Beach and JR's.
Crocker Bar (2312 Crocker Street, Montrose) – relaxed bar with karaoke.
Eagle Houston (213 Milam Street, Downtown) – leather, bears and such, Fri-Sun.
EJ's (2517 Ralph Street, Montrose) – big gay-friendly bar with patio.
F Bar (202 Tuam Street, Montrose) – large bar.
Guava Lamp (570 Waugh Drive, Montrose) – chic lounge.
JR's (808 Pacific Street, Montrose) – must-do gay haunt with Southwest-inspired decor and patio.
Meteor (2306 Genesee Street, Montrose) – video bar with cute boys.
Montrose Mining Company (805 Pacific Street, Montrose) – stalwart leather 'n levi bars.
The Ripcord (715 Fairview Street, Montrose) – one of Texas' oldest leather bars.
South Beach (810 Pacific Street, Montrose) – lively bar and club.
Tony's Corner Pocket (817 W. Dallas Street, Montrose) – themed nights and strippers.
Further gay information on Houston: www.MyGayHouston.com
United offers daily nonstop services from London Heathrow to New York, Chicago, Washington D.C., Houston, Los Angeles and San Francisco. United operates three flights per day from London Heathrow to its hub at Houston (George Bush Intercontinental Airport) with fares in United Economy starting from just £528.15 including taxes. Apart from the films and food onboard, United truly boast some of the cheeriest cabin staff in the biz – these really are "the friendly skies".