Titan Comics' all gay Superteam – Spandex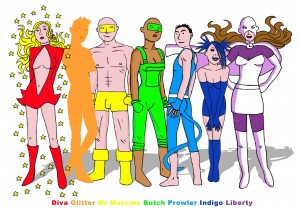 Titan Comics is proud to announce the digital collection release of Martin Eden's Spandex, the world's first comic featuring gay superheroes, and the start of the complete collection of UK indie classic, The O Men – exclusively on ComiXology.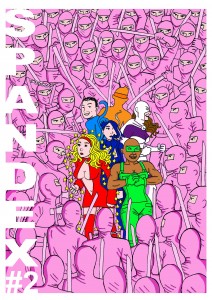 Spandex is the Eagle Award-nominated superhero epic, which follows the lives of Diva, Glitter, Mr. Muscles, Butch, Prowler, Indigo and Liberty as they battle a 50-foot lesbian, Pink Ninjas and their own complicated love lives. Spandex made Q Magazine's 'Ten Best Comics of 2012' list and it's packed with pop culture references and plenty of saucy humour!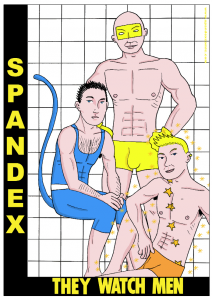 Titan Comics is also releasing volume one of The O Men, which collects the first 8 issues of Eden's award-nominated, super-soap series about an ex-superteam drawn together by their leader Doctor O to battle all-new foes. Comics International called the title "…truly better than almost anything else out there", and Bleeding Cool labelled it "Solid, entertaining superhero comics, the type Marvel and DC have largely forgotten how to make".
Creator Martin Eden said, "I'm very excited for Spandex and O Men to reach a wider audience, thanks to Comixology and Titan Comics! These comics are labours of love for me, and I really hope people enjoy them."
Martin Eden is the writer, artist and creator of The O Men and Spandex, and he has been self-publishing comics for the past 10 years.
Spandex #1 & #2 and The O Men: The Complete Series Vol. 1 is released now exclusively, with further issues to follow. Both titles will be available to read on the iPad, iPhone, Web, Android and Kindle Fire, exclusively through the comiXology app and comiXology.com
To keep up-to-date with news from Titan Comics, visit www.titan-comics.com  or join us on Facebook or follow @comicstitan on Twitter.