RAINBOW FLAG TO FLY ABOVE YORK AS FIRST GAY WEDDINGS TAKE PLACE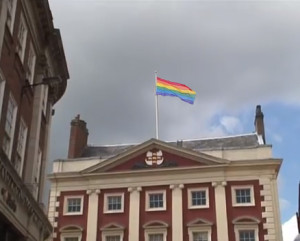 As the first-ever same-sex weddings take place across the land, York is to celebrate the historic occasion by flying the rainbow flag above the Mansion House throughout the weekend of 29th and 30th March.
In a move that echoes the announcement by Nick Clegg that the rainbow flag will fly above Whitehall as "a small symbol to celebrate a massive achievement", Leader of City of York Council, Cllr James Alexander, has announced that York's civic headquarters will also fly the universal symbol of the gay community.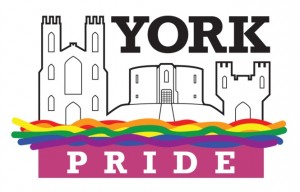 Backed by the Leaders of all of York's main political groups, the decision to celebrate the first ever same-sex marriages in England follows the landmark occasion in 2012 when the rainbow flag was first flown above the Mansion House to celebrate York Pride, the city's annual celebration for the LGBT community.
"I'm delighted that Councillors from across the political spectrum are keen to show support for same-sex couples, who can – from Saturday 29th March – marry and demonstrate their commitment in an equal way to straight people" said James Alexander. "The City Council works closely with York Pride to seek equality and to make York a great city to live in or visit, whether you are straight or gay".
Greg Stephenson, Chair of York Pride, welcomed the news: "We want to throw homophobia into York's history books and the backing of the City Council is vital for that. The rainbow flag is an increasingly common sight in York and we are making real progress towards this beautiful city being a particularly welcoming place for the LGBT community".
The rainbow flag will again rise above the Mansion House on Saturday 21st June 2014, as the York Pride Parade weaves through the city centre from the Minster, with participants carrying a 100m long rainbow flag through the ancient streets. Leader of the City Council, Cllr James Alexander, will speak in support of LGBT rights at the start of the Parade, together with gay-rights campaigner, Peter Tatchell. The Pride Parade will reach the Pride venue at the Knavesmire for an afternoon of entertainment, beginning at 1-30pm.
More details are available at York Pride's websits and on the York Pride Facebook page.