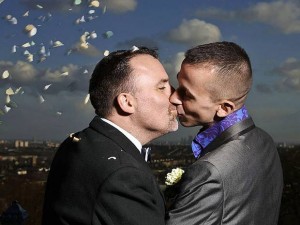 If you were still unaware, Saturday 29th March 2014, same-sex marriage will become legal in England and Wales and Channel 4 is marking this historic milestone by offering viewers front row seats at one of the first gay weddings. However, this will be an extraordinary ceremony in more ways than one.
Grooms Benjamin Till and Nathan Taylor are writing and staging their entire wedding as a musical – with sung vows, sung readings and show-stopping ensembles featuring the whole congregation of family, friends and special guests.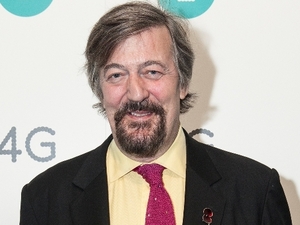 Stephen Fry will introduce and commentate on Our Gay Wedding: The Musical, which will also feature appearances and songs from some very special surprise guest stars and showbiz legends plus messages sung and spoken from around the world.
This extraordinary TV musical is not only a celebration of Benjamin and Nathan's relationship, but also bears witness to a major step forward for gay rights that will see more personal parts of the service interwoven with songs about the historical journey to this point, tributes to the other gay and lesbian couples getting married at the first opportunity and reminders of the struggles faced by those in countries where homosexuality is still a crime.
Benjamin is the composer of several documentary musicals including Channel 4's 'A1: The Road Musical' and Nathan is a musical theatre performer and veteran of many West End shows. They're composing this, their most ambitious work to date, especially for the day.
Benjamin and Nathan said: "We've been together for nearly 12 years, and never thought we'd get the chance to get married, for real. Doing what we both do for a living has meant that we've spent our entire lives expressing emotion through song, so getting married in a musical, particularly one that we're writing ourselves, felt like the most natural thing in the world."
Our Gay Wedding: The Musical  Monday 31st March, at 10pm, Channel 4