Same-sex marriage shows civil partnerships were 'never enough'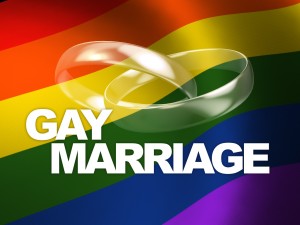 As the first gay and lesbian couples in England and Wales prepare to walk down the aisle this Saturday (29th March) to get legally married, research from the Economic and Social Research Council (ESRC) shows that civil partnerships could never have met the demands for full equality between gay and straight couples. In the latest edition of the ESRC magazine Society Now, Dr Mike Thomas, Social Policy Lecturer, argues that civil partnerships were a useful stepping-stone, but were always a poor substitute for marriage.
"In terms of recognising couple relationships, marriage is the only game in town," said Dr Thomas. "Marriage is engrained in law, culture and social rituals, and it was a tall order for civil partnerships to gain social and cultural standing alongside such a key institution.
"Civil partnerships looked like a fairly bold move back in 2005, but they already appear inadequate as a long-term solution, as reflected in the government's decision to legislate for marriage equality," he said.
The study, at Cardiff University, found that same-sex couples in the UK welcomed the introduction of civil partnerships in 2005, as they provided them with much needed legal rights, and made them feel more included and recognised by society.
Couples with children said that civil partnerships allowed them to be seen and officially recognised as families, offering them a status their children and others could understand and relate to. Civil partnership ceremonies also provided opportunities for family members as well as friends, neighbours and work colleagues to acknowledge gay and lesbian relationships. For same-sex couples this was often a source of great satisfaction, affirming and cementing long-standing relationships within their social networks.
But other couples felt that, for them, civil partnerships failed to have the same meaning as marriage. The words 'civil partnership' were unfamiliar, sounded bureaucratic and lacked the social status and cultural meanings that went with marriage. People weren't sure whether they could say they were getting married, or whether they had to awkwardly say they were getting 'civilly partnered'. In the early days, some couples even had to explain to family members, hoteliers and caterers what a civil partnership was when booking their ceremony.
The government is currently consulting on whether to abolish civil partnerships, open them up to straight couples, or keep them as they are. Although civil partnerships may well be pushed aside by same-sex marriage, it is important not to overlook the contribution that civil partnerships made towards the greater visibility of same-sex couples in UK society, and to challenging negative social attitudes towards homosexuality.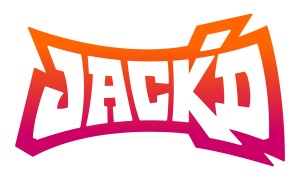 Perhaps surprisingly, a new survey finds younger gay men more likely to get married than their older counterparts. Jack'd, the fastest growing gay app in the world among young gay men, has released the findings of a community survey conducted amongst its users in the UK, 80 percent of which are 18-30 years old.
Users in the UK were polled using an in-app survey, which revealed that younger gay men tend to be more optimistic about getting married at some point in their life, compared to older gay men. Of those polled, 62 percent of gay men aged 18 to 25 stated they would be open to getting married to another man, whilst only 45 percent of those 26 years and above saw marriage in their future.
The survey also revealed that gay men in the UK tend to have an open attitude when it comes to mobile dating. 68 percent of all respondents cited that they would consider marrying a guy they met on Jack'd.
Further findings of the survey highlighted that young gay men in the UK were not interested in getting married in a church which came in fourth at 12 percent of votes in a list of possible venues for wedding ceremonies. The most popular location was the beach (25 percent), followed by in a garden (17 percent) and for the practical, at city hall (16 percent).
Survey respondents also felt they ideally wanted to get married in their 30's with over 60 percent of respondents voting this as the ideal age for marriage. Only 3 percent of users felt they would like to be married before 20, Illustrating perhaps that gay youth in the UK require a few years to sew their wild oats before settling down.
The survey showed that gay men want to focus their wedding funds on the celebration itself with 67 percent saying they would rather splurge on the ceremony and reception over rings (20 percent) or designer outfits (13 percent).