YOUNG ENIGMA AWARDS FOR LGBT+ WRITERS.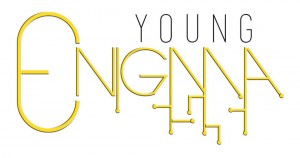 The Young Enigma Awards is a nationwide search to find the LGBT+ voices of tomorrow.
The awards include:
The Barbara Burford Prize (18-35yrs and from the UK)
The Allan Horsfall Prize (13-25yrs and from Greater Manchester)
Join our open workshops to kickstart your writing: 5th and 26th April, 2-4pm at Manchester Central Library (free to the public)
Deadline for both prizes: 11th June 2014, midnight.
Longlist announced: 27th June.
Shortlist announced: 11th July.
Prize-giving ceremony: 2nd August, 12-2pm at Manchester Central Library.
Judges: Rosie Garland, Andrew McMillan, Steph Pike and Gerry Potter.
Prize Chair: Adam Lowe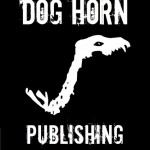 Winners of both prizes will receive one-to-one mentoring sessions in Manchester, continued editorial support, free books, and performance and publication opportunities. A selection of entries will be published in an anthology of emerging LGBT+ voices by Dog Horn Publishing. Young Enigma will support winners in covering out of region travel costs and will pursue bookings and commissioning opportunities with and on behalf of the writers.
The Allan Horsfall Prize-winner will also be supported in undertaking a writing residency at Archives+ at Manchester Central Library. The Barbara Burford Prize-winner will be supported in undertaking a residency as LGBT Writer in Residence 2015.
Entrants for both prizes must identify as LGBT+. We leave entrants to self-define the meaning of LGBT+ and do not require you to use a 'label'.
Submission guidelines:
Up to 6 poems or 5000 words of prose per entry.
Scripts and comics may also be entered (max. 20 pages).
Please include full contact details.
We will automatically consider individual entries for both prizes, where appropriate.
Email entries to info@youngenigma.com  with the prize name as the subject, or post to: Young Enigma Awards 2014, Commonword, 6 Mount Street, Manchester, M2 5NS. Clearly mark which prize you are entering. If sending multiple entries, include your PayPal reference (see below).
Terms and conditions:
UK residents only. One free entry per person. Additional entries at £3 payable via Paypal to info@youngengima.com  Judges reserve the right to alter prize dates where necessary, but will publish revised dates at youngenigma.com. Entrants grant prize organisers right to print thir work in an anthology for emerging writers, for which they will recieve one free copy. Entrants must identify as LGBT+. Prize winners must be free to attend the awards ceremony in Manchester on the 2nd August. Entrants for the Allan Horsfall Prize must have a Greater Manchester postcode, which should be included in the submission. The judges' decision is final.