Book Review: Secrets Make You Sick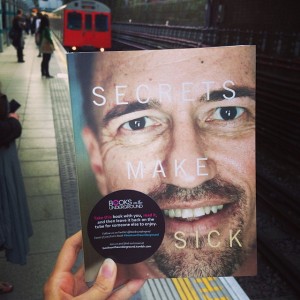 Many people live their lives desperately holding onto a secret.
Abused as a child?
Living with HIV?
Addicted to crack cocaine?
Being gay in a country where homosexuality is illegal?
Well Trevor Kleinhans has lived his life with all of the above, and the remarkable story of how holding onto his secrets caused his life to spiral out of control is revealed in a candid new book, Secrets Make You Sick.
Raised in Durban, South Africa, during the Apartheid era, Trevor's life has always been a battle with personal and cultural challenges. He has experienced success in his career and then thrown it away in pursuit of a thrill, he has loved, lost and reached the darkest depths of depression, all while keeping his secrets inside. Today, he is living proof of what good can come of true honesty and emotional purging, and now dedicates his life to helping others to share and tackle their own personal demons.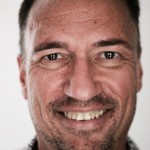 Trevor was abused by his older brother from the age of 6 to 12, a secret that he kept into his 30s. He realised he was gay in a country where "Apartheid Queens," or police officers pretending to be gay, would lure, arrest and brutally beat gay people, causing the gay community develop their own secret code to identify who was legitimate.
While these volatile events dominated his personal life, Trevor built a successful career, becoming Managing Director of a major blue-chip corporation. His professional life began to break down amidst allegations of corruption within the business, and Trevor turned to drugs for the first time in his 40s. Drug use quickly spiralled into addiction, and started a period of his life where he became dependant on crack cocaine and caught HIV, all whilst hiding his secrets even from those closest to him.
After reaching rock bottom, Trevor finally admitted his secrets to his friends, family and colleagues, and with their support entered rehab. Writing 'Secrets Make You Sick' was part of his therapy, and his story has already become a bestseller in the US, inspiring many others to confront their own problems openly. Trevor's experience has made him realise that there are people far less fortunate, so set up a trust fund to give back 10% of profits from the book to benefit disadvantaged children in some of South Africa's poorest communities.
Secrets Make You Sick by Trevor Kleinhans is out now priced £21.99.