Bold, Brash & Beautiful – London's Drag Queens laid bare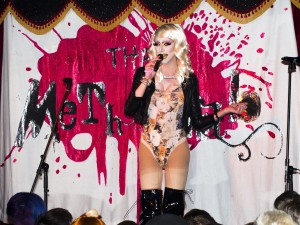 London Live, the new 24/7 entertainment channel for London, has commissioned the new series 'Drag Queens of London'. This new 8 part observational documentary series is due to be broadcast in spring 2014.
'Drag Queens Of London' follows the lives of a selection of performers from the biggest and broadest drag scene in the world.  'Drag Queens of London' has exclusive access to some of the scene's most well known and successful artists including Dusty O, Vicki Vivacious, Silver Summers, Ruby Wednesday, Sink the Pink Crew, Familyyy Fierce, Baga Chipz and Lady Lloyd,amongst others.
Becky Maynard, series producer at The Connected Set said, "There'll be plenty of the expected glitzy and glamorous performances but we'll also learn more about the stories behind the performer as the war paint comes off.  These courageous and colourful characters have a lot on their plate and we'll see them triumph against the odds to forge careers, find love and make their lives as both drag queens and real men in the capital. We can't wait to tell all the stories in 'Drag Queens of London' this April".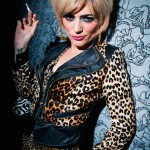 Dusty O, who appears on the show said: "Drag doesn't discriminate. Queens come in all shapes, sizes, hues and ages and are endowed with some extraordinary talents. It's great to be part of a programme that celebrates and showcases the diversity and dynamism of London's drag scene. It's going to be an eye-opening and electrifying journey for viewers and drag queens alike".
Head of Programming for London Live, Jonathan Boseley who commissioned the show said, "London Live exists to bring our viewers surprising slices of life from across the capital.  The world of the London Drag Queen is not exactly as you would imagine, these are incredibly talented artists but they are real people as well and sometimes the drama isn't just on the stage."
London Live is due to launch at the end of March and will be heralded with a multi-million pound promotional campaign in the Evening Standard, we can't wait for the London Drag scene to be finally given the platform it deserves.
The show will be available on Freeview and Youview in London, and on Sky and Virgin channels nationwide. It will be given the same exposure on Sky as any other show on Sky Atlantic… keep an eye on the listings for more info.
For updates follow @dragqueens