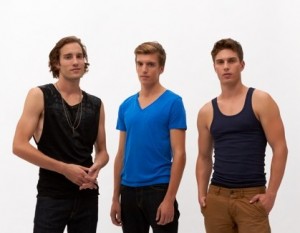 A new film from Canada, Seek,  is about a mistake many of us make everyday when we allow our hopeful view of the future to cloud our vision of the real beauty in front of us right now.
The film centers on Evan, a shy, budding young writer who attempts to shake off the torment of lost love while taking an assignment profiling an alluring club promoter who reigns over a world of music, lights, and drag queens.   Around him are a group of twenty-something urbanites who all long for the same thing: approval. Whether it's by someone they find attractive, or by the cities' in crowd, or by the industry they work in, all strive for the proverbial higher branch, sometimes failing to recognize the fruit that lies within their reach.
"Everyone is looking for something," explains first-time filmmaker Eric Henry.  "Whether they are looking for a better job, the right pair of shoes, or a new love, everyone is looking for a situation they perceive as better than what they have now."  Eric Henry, who works in television, directing broadcasts and videos for some of Canada's largest financial institutions, acknowledges he can be counted among the seekers.  With the release of Seek, he aims to leap from small to big screen.  "The point of the film is to question if the trek for something new leads us to overlook that which might make us truly happy."
The film is set in Toronto's gay neighborhood, a world Eric Henry knows well. "I grew up in a small town with a picture of Toronto's skyline displayed in a frame in my room," he explains. "I finally made it to the city, and have lived here for almost a decade. "
"Here in Toronto, we all live and work in tiny spaces," he continues.    "Weekends are spent at bars and clubs where we can stretch out, loosen up, laugh, and free our souls to really enjoy life."
Out on the town is where he met – or, at least, encountered – many of the talent that star in the film. "I was in a bar with some friends when I first spotted Ryan enjoying a night out with his group of friends," he recalls.  Ryan Fisher plays Hunter in Seek. "Not one to actually go up to an attractive stranger and start a conversation, I remained the wallflower and did nothing." 
Then, while at a bar flipping through the local gay nightlife magazine, Henry saw a photo of Ryan Fisher that mentioned he was an actor appearing in a local production. Henry had started writing the script for Seek and wrote the character of Hunter with Fisher in mind.
A year later, when he began casting the film, Eric Henry was determined to find Fisher. Luckily, while combing through headshots, he came across Ryan Fisher's resume.  Henry contacted him and offered him the role.
 Adrain Shepherd-Gawinski's role was written for him, too. Says Henry, "Adrian and I became friends several years ago.  He was an actor at the National Theatre School in Montreal and I had seen several of the productions he was in."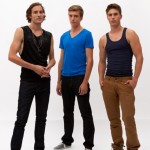 Shepherd-Gawinski's participation in the film was so vital to Henry that the director planned shooting around Adrian's schedule, between his second and third year at the National Theatre School.
As for Matthew Ludwinski, Eric Henry brought him in for a bit of star power.   "I saw him in the film Going Down in La-La Land, and knew right away he would be perfect for the role of Jordan.  It is a small role, but very important to the plot of the film."
 The inspiration for Seek began with the opening scene. "I found myself thinking of someone and wishing they were with me," Henry explains. "And I thought, hmmm, this could be an interesting opening for a film.  I immediately knew I wanted to bookend the film with a similar shot.  The challenge was coming up with an interesting story to fill in the hour and a half in between."
 The end result is a reflection of Henry and his life. "Like Evan, I have a good job and I like what I do, but still, I yearn for the opportunity to take things up a notch.  Making this film is the first step on that journey."
 The big difference is Eric Henry fully appreciates where he is today.  He acknowledges the importance of practicing daily gratitude. 
"My hope with Seek is that the film encourages people to take a real good look around them.  The recipe for happiness may include ingredients they have yet to try out." 
Trailer: https://youtu.be/7xbAo1LM-fE